Why serverless platforms will unlock a new era of low-code development [Q&A]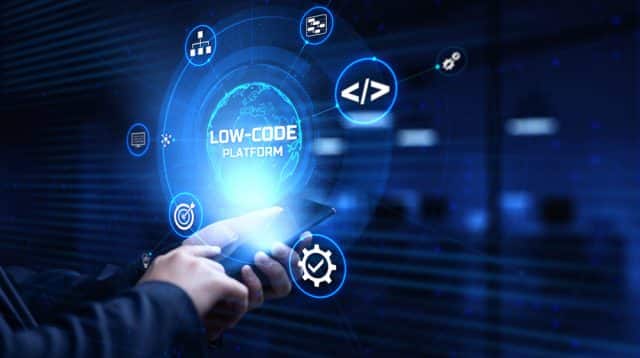 As developers look for ways to improve productivity they're moving away from 'no-code' offerings and have their sights set on serverless platforms to help bolster their 'low-code' solutions.
Serverless platforms take tasks like managing application resilience, performance, security and compliance away from developers, allowing them to focus on functionality and innovation. We spoke to Briana Frank, VP of product at IBM Cloud to find out more about how serverless will unlock the next era of low-code.
BN: Why have no-code solutions fallen out of favor?
BF: The industry interest in no-code and low-code solutions stemmed from an increased demand for coding skills and talent. Organizations were looking to accelerate innovation through application development, which required a workforce with extensive coding skills. Companies began investing in no-code and low-code solutions to facilitate this coding need and accelerate innovation, while eliminating the need for extensive coding talent.
While there are some benefits of no-code solutions, there are also many challenges. No-code solutions have limited integration and customization capabilities, which creates issues for enterprises looking to scale. For example, we've seen some developers start too high in the abstraction level with a no-code solution. They soon realize that it doesn't give them enough flexibility and functionality, which causes them to look at other options.
BN: What is low-code and why is it better?
BF: Low-code solutions can be an enticing alternative to no-code solutions. Low-code solutions lower the amount of code that developers need to write and maintain, significantly increasing overall productivity. There is more scalability and flexibility than no-code offerings, which is why they've become a more popular option for many enterprises.
However, developers leveraging low code solutions may find themselves to be too low in the abstraction level, and as a result will be forced to write hundreds or thousands of lines of code that manage servers, runtime environments or networking. In this case, developers benefit from moving up an abstraction level and letting a serverless platform manage this process for them. This frees up time so they can concentrate on customer-facing functionality and innovation, while the serverless platform ensures that application resiliency, performance, security, and compliance are all being managed.
BN: What kinds of application are particularly suited to low-code development?
BF: Low-code is a great option when you are faced with repetitive or manual tasks such as testing. Automation using low code can increase productivity immensely and allow teams to focus more on innovation and less on tedious, manual testing scenarios. There are also some really great drag and drop mobile and website builders that make web development a much more visual experience.
BN: How does a serverless approach help with productivity?
BF: There are many ways that a serverless environment can help with productivity. We initially saw developer interest in serverless environments for packaging applications. Developers wanted an infrastructure where cloud users can run containers, without worrying about ownership and management of the computing infrastructure or Kubernetes cluster they are running on. We offer this to our clients through IBM Cloud Code Engine serverless computing. IBM Cloud Code Engine deploys, manages, and auto scales our clients' cluster, which helps with overall developer productivity – and ensures that the applications are deployed more quickly.
BN: Are we going to see a major shift towards serverless environments?
BF: Serverless environments are becoming essential for many companies that are embracing their next wave of innovation. At IBM, we're already seeing our clients shift towards a serverless approach for more complex offerings such as AI, quantum computing and high-performance computing (HPC). Historically, these compute intensive workloads require enterprises to spend an incredible amount on hardware. However, by using a serverless architecture, enterprises can drastically cut down that IT spend. At IBM, our clients pay for their serverless architecture through an execution-based pricing model, so they're only paying for the services they need.
BN: Anything else to add?
BF: With the influx of AI, users will become more and more accustomed to leveraging natural language in everything they do. It will be interesting to see how serverless evolves overtime enhanced by AI.
Image credit: SWKStock / Shutterstock