Google updates Android Auto with support for WebEx by Cisco, Zoom, Prime Video and more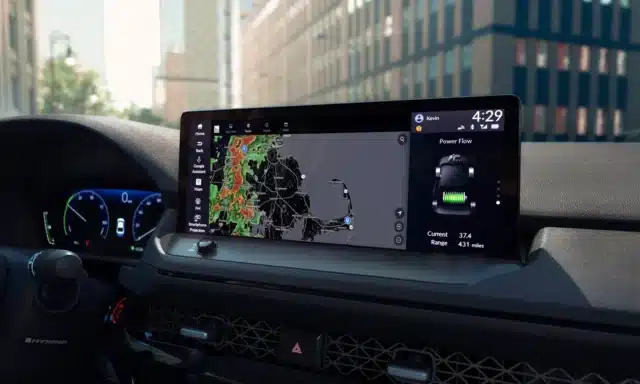 Android Auto has long been about much more than getting from A to B, and there has been support for various messaging and music apps for some time. But now Google has announced a new update that not only expands entertainment options, but also allows for remote meetings while on the road.
The addition of support for WebEx by Cisco and Zoom sees Android Auto branching out into completely new territory, so you can engage in an audio-only meeting when driving. The company is also adding the Prime Video app for in-car entertainment, the Vivaldi browser app, as well as the Weather Channel app, and expanded support for digital car keys.
See also:
It has long been possible to conduct hands-free phone calls whilst driving, so in some ways the addition of WebEx by Cisco and Zoom support is an extension of this. The decision to make meetings and conference calls taken through these apps audio-only is driven by safety concerns, but means it is still possible to participant in scheduled meetings if you get stuck in traffic. Support for these apps is rolling out to Android Auto right now.
There is even more exciting news for anyone who owns a car that has Google built-in -- namely Prime Video. Google says of newly added support for the streaming video service:
There's more to life than just work. That's why we're continuing to expand video apps in cars with Google built-in to keep you entertained while parked. Prime Video is now available on Google Play for select Renault, Polestar and Volvo Cars, with other brands to follow. Whether you're waiting for school to let out or charging your vehicle, you can now catch up on your favorite content.
Web browsing is also being made possible through the arrive of the Chromium-based Vivaldi. While The Weather Channel app makes it easy to keep updated with the latest forecasts for your journey.
Pointing out that it is something that has been available in Europe for a little while, Google is also expanding digital car key support to the US, Canada and Korea. It means that owners of select Hyundai, Genesis and Kia with a Pixel 7 Pro, Samsung S23+ or other compatible phone will be able to unlock, lock and start their car with their handsets.
More information is available here.