Apple reveals the release date for free macOS Sonoma upgrade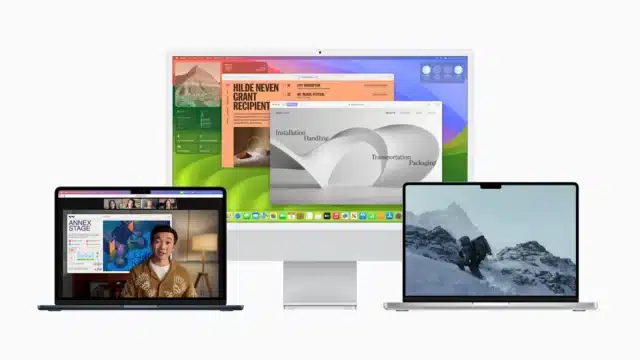 Apple made a lot of announcements at its iPhone 15 and Apple Watch launch event, and all of the hardware has a hefty price tag attached to it. But there was also news about some freebies.
Of course, Apple is not giving away any hardware for free, but there are a number of major OS updates on the horizon for Mac and iPhone owners. Apple has now finally revealed when macOS Sonoma will launch, following the release of numerous beta versions over recent months -- and it is earlier than many people were expecting.
See also:
Based on previous macOS release dates, it was widely predicted that the final build of macOS Sonoma would be unleashed in October. But now Apple has announced that the big day is September 26. This puts the launch of the latest edition of the company's desktop operating system just over a week after the release of iOS 17 which launches on September 18.
While Sonoma -- or macOS 14 -- is not quite such a major upgrade as some previous ones, it includes a number of significant updates and additions. News of the release date is confirmed in a change to the Sonoma preview page where full details of what to expect from the OS can be found.
The update will be available for the following eligible devices when September 26 rolls around:
iMac (2019 and later)
iMac Pro (2017 and later)
Mac Pro (2019 and later)
Mac Studio (2022 and later)
MacBook Air (2018 and later)
MacBook Pro (2018 and later)
Mac mini (2018 and later)