IBM helps put AI into space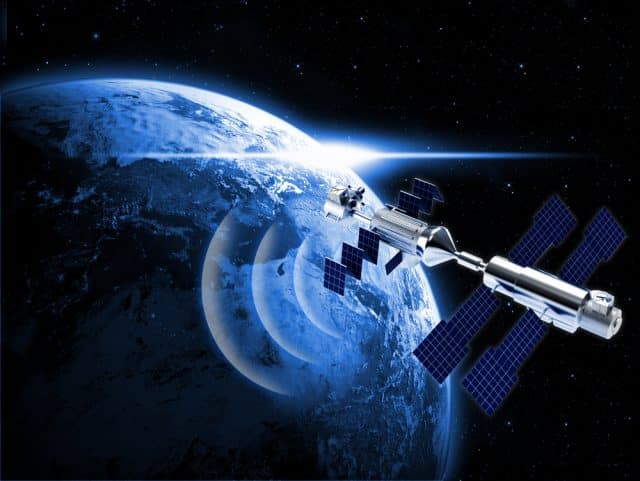 AI seems to be just about everywhere at the moment and it seems that there's no escape from its reach, even beyond the confines of the Earth.
IBM is announcing a new partnership with space AI leader, Ubotica Technologies, that will use IBM cloud infrastructure and watsonx.ai components, to simplify the process for developers to deploy AI applications to satellites and generate insights from data on the edge in space.
Customers will be able to securely deploy their AI models directly to satellites that use the Ubotica CogniSAT platform. By processing data on the satellite it offers capital and operational expenditure savings for satellite constellation operators and increased autonomy and decision-making capabilities at the edge with reduced dependence on ground systems. (Insert your own joke about the 'edge of space' here.)
The satellite arena has become much more commercialized in recent years and is no longer the preserve of government-backed agencies. Satellites used for things like Earth observation can collect many petabytes of data in a day and if the data is stored and processed on the ground it presents a very large-scale challenge. CogniSAT allows the data to be processed on the satellite itself. IBM's involvement brings an enterprise approach to deployment, data storage and governance capabilities.
Since 2020, Ubotica has been providing space AI capabilities to the European Space Agency and NASA JPL. The new partnership has allowed it to build several services on IBM Cloud. The goal is to provide customer developer teams with the ability to directly deploy their AI inference models to Ubotica's space AI platforms. The initial install is a Red Hat OpenShift Kubernetes Service (ROKS) cluster, on which Ubotica will be deploying components to create a hybrid cloud AI platform.
You can find out more on the IBM blog.
Image credit: abidal/depositphotos.com