NETGEAR Orbi 970 Series uses WiFi 7 to elevate home networking to new heights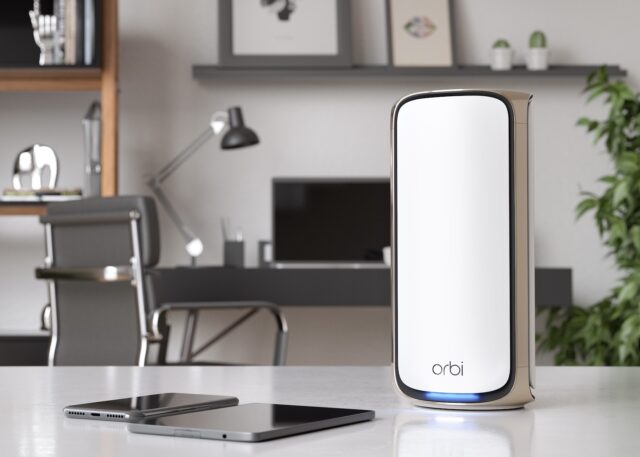 The future of home networking has arrived with a bang! NETGEAR, a brand synonymous with cutting-edge connected products, has once again solidified its position as an industry leader. With the unveiling of its latest marvel, the Orbi 970 Series, the company has brought an even more powerful and advanced offering to their esteemed Orbi line.
At the heart of this innovative product is WiFi 7 technology. As multi-gig internet speeds become commonplace and the digital demands of our lives evolve, we're introduced to more bandwidth-consuming activities -- think 8K video streaming, high-definition video calls, intricate graphics work, and immersive gaming experiences. WiFi 6E was only the beginning, setting the stage by unlocking the potential of the 6GHz band. WiFi 7 has taken the baton and sprinted ahead, increasing the channels to a whopping 320 MHz.
The Orbi 970 Series doesn't just utilize this new standard; it optimizes it. Featuring a unique Enhanced Dedicated Backhaul -- a combination of both 5GHz and 6GHz bands -- it doubles the connection speed between the router and its satellites. This promises reduced latency and ensures that data delivery is always at peak speed.
But NETGEAR didn't stop at just speed. The company has given the Orbi 970 Series a fresh look with its slim, cylindrical body. It's not just a design statement but a functional one, boasting 12 high-performance internal antennas. The result? A 360-degree coverage ensuring consistent and robust connectivity across every nook and cranny of your home.
As David Henry, the president and GM of Connected Home Products and Services at NETGEAR, points out, "The Orbi 970 Series is a significant leap in WiFi technology, harnessing our patented Quad Band technology to deliver speeds up to 2.4x faster than WiFi 6."
But there's more to the Orbi 970 than just speed and design. NETGEAR has loaded it with valuable services. The NETGEAR Armor ensures your connected devices remain protected from potential threats, while the NETGEAR Smart Parental Controls provide families the tools they need to foster safer online environments for their children.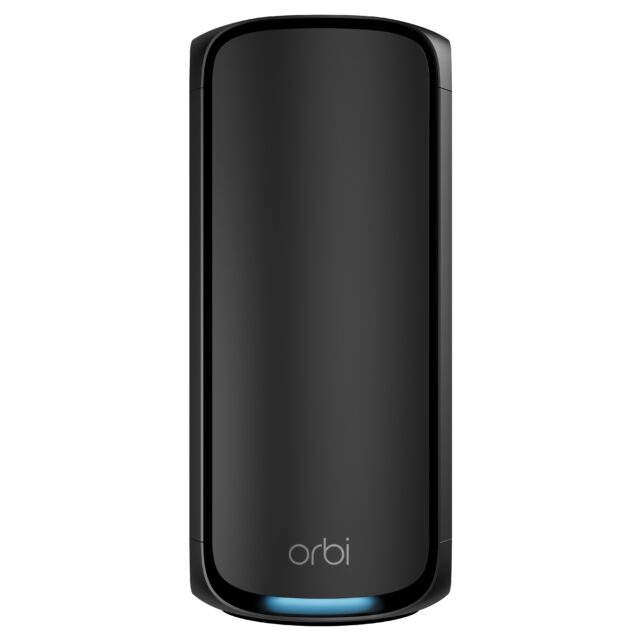 And for those seeking a little extra, the new Orbi 970 Series mesh system is a treat. A three-pack alone can cover up to 10,000 square feet and support a staggering 200 devices. Should you need to spread your net wider, just add on a satellite, and you can extend your coverage by an additional 3,300 square feet.
Another standout feature of the Orbi 970 Series is its emphasis on enhanced connectivity through its dedicated ports. The router is equipped with a 10 Gig internet port (WAN), designed to handle the fastest broadband speeds available today. This WAN port ensures that users can truly harness the potential of their high-speed internet plans without any bottleneck at the router level. In addition, there's a provision of multiple LAN ports – one 10 Gig and four 2.5 Gig Ethernet ports.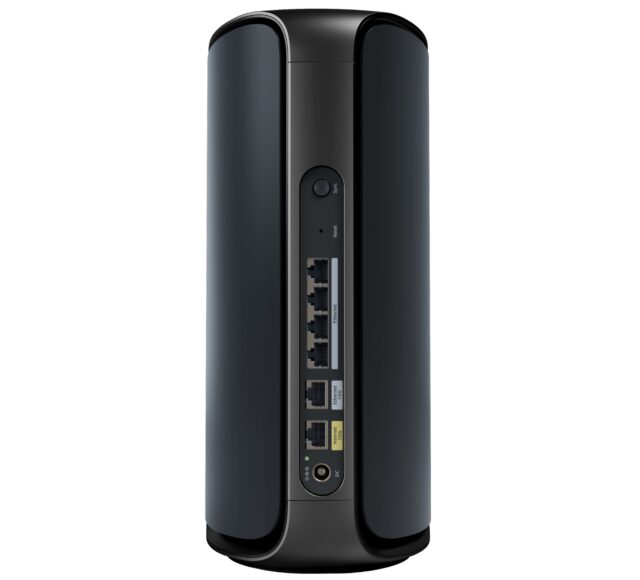 For those eager to jump onto the WiFi 7 bandwagon, the Orbi 970 Series is now available. However, such a high-end home networking product will not come cheaply. Just how expensive is it? Well, hold onto your hats, folks, but the router and 1 satellite - 2 pack (RBE972) can be purchased here for $1,699.99, while the router and 2 satellites – 3 pack (RBE973) can be had here for a sky-high $2,299.99.
Please note: Some of the above links may be affiliate links, meaning we, or our writers, may receive payment if you purchase one of these items (or other items) after clicking on them.