Amazon unveils next-gen Echo devices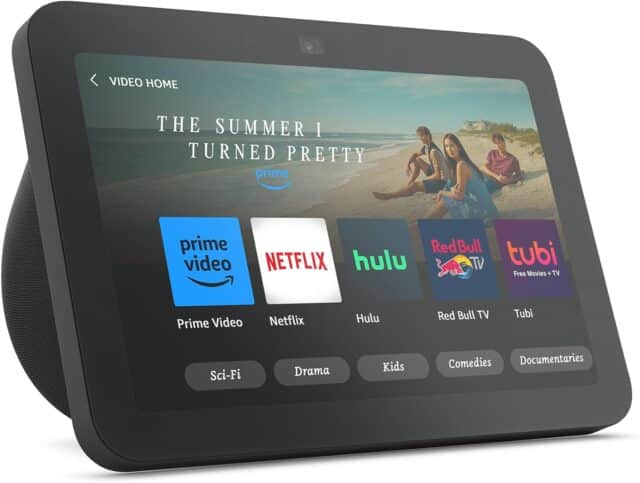 Amazon, the online retail titan, has unveiled its latest lineup of Echo devices. Ranging from the refreshed Echo Show 8 to the entirely new Echo Hub, and the fashion-centric Echo Frames. Notably, in an intriguing partnership, Amazon has joined hands with Safilo to infuse the prowess of Alexa into the iconic Carrera eyewear designs.
"Echo devices have never been more popular," notes Daniel Rausch, vice president of Alexa and Fire TV. With the increasing dependency on Alexa for tasks, from smart home control to setting reminders, Amazon aims to enrich these experiences further with their latest offerings.
Echo Show 8: More Than Just a Facelift - Priced at $149.99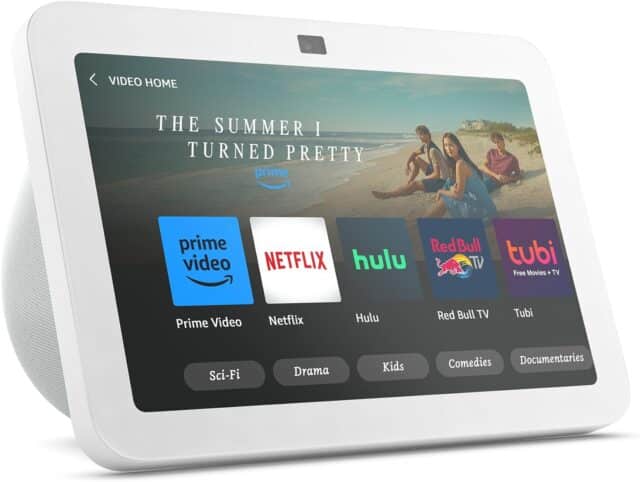 The Echo Show 8 emerges with a chic new look and some under-the-hood enhancements. Faster display responses and quicker processing for smart home tasks are pivotal upgrades. The device's sound system promises room-filling audio, while the video calling experience sees significant improvements. Notably, the new Adaptive Content feature tailors on-screen content based on a user's distance from the device, ensuring optimal viewing.
A special Echo Show 8 Photos Edition, available for $159.99 this fall, puts personal photos at the forefront of the Echo experience. Additionally, it offers 25 GB of Amazon Photos storage.
Echo Hub: A Hub Like No Other - Just $179.99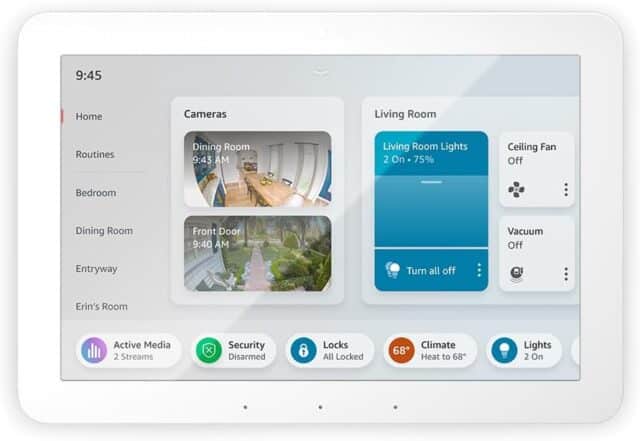 The brand-new Echo Hub, a wall-mountable smart home control panel, is Amazon's answer to intuitive smart home management. Designed to seamlessly transition between aesthetic displays and functional control screens, it's compatible with a vast array of connected devices. Easy mounting options and internet connectivity choices make it a versatile addition to any smart home.
Echo Frames: Tech Meets Style - Starting at $269.99
The revamped Echo Frames push the envelope between style and technology. With an array of styles and lens options, these frames prioritize comfort without compromising on battery life or audio quality. Significantly improved Alexa performance ensures seamless interactions even in challenging conditions.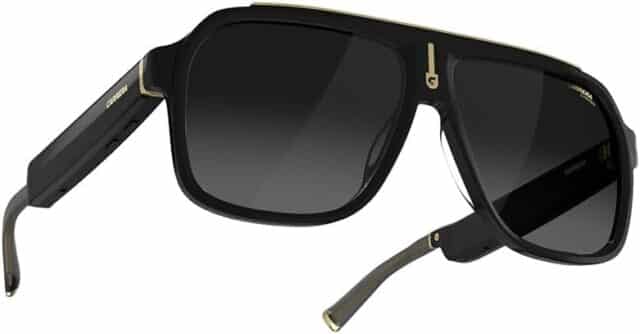 Complementing the Echo Frames, the Carrera Smart Glasses infuse the renowned Carrera design with Alexa's smart capabilities. Priced at $389.99, they epitomize elegance combined with cutting-edge technology.
Built with Privacy and the Planet in Mind
Amazon's commitment to user privacy remains unyielding with features like camera shutters and easy microphone muting. Visit the Alexa Privacy Hub for more on Alexa's privacy features.
Moreover, sustainability is at the core of the new Echo devices. From 100 percent recyclable packaging to devices that intelligently conserve energy, Amazon's efforts align with the Climate Pledge Friendly initiative.
Wrapping Up
The latest Echo devices will soon hit the shelves, with the Echo Show 8 shipping from October 25. For more detailed information or to pre-order, visit Amazon's Echo devices page.
Please note: Some of the above links may be affiliate links, meaning we, or our writers, may receive payment if you purchase one of these items (or other items) after clicking on them.