Best Windows apps this week

Five-hundred-and-sixty-one in a series. Welcome to this week's overview of the best apps, games and extensions released for Windows 10 and 11 on the Microsoft Store and elsewhere in the past seven days.
The fourth Moment update for Windows 11 will be released alongside the non-security updates preview. This is not the Windows 11 version 23H2 feature update, which will be released later this year according to Microsoft.
As always, if I've missed an app or game that has been released this week that you believe is particularly good, let me know in the comments below or notify me via email.
Discounts this week
The following list is a selection of the best deals. Make sure you check out the Store for all offers.
Some apps are discounted for more than one week. Only new apps and games are listed below. Check out the previous post in the series for past offers that may still be valid.
New or notably improved Windows apps
GlazeWM, recently reviewed by Wayne here on Betanews, is a tiling window manager that brings Linux desktop environment customizations to Windows.
Windows comes with its own options, but these do not offer the same level of customization as those provided by GlazeVM.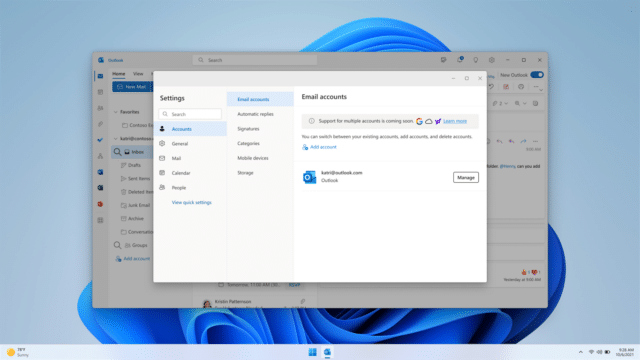 The new Outlook for Windows application is now officially available through the Microsoft Store. It will ship with next week's update for the Windows 11 operating system and also be included in the next feature update for the operating system.
The app will replace Mail and Calendar eventually on Windows, but not before 2025.