Microsoft's massive Windows 11 update, featuring Copilot AI, begins rolling out on September 26th!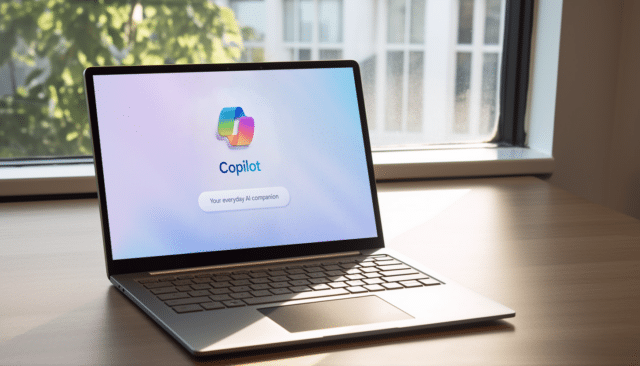 Although today's big Microsoft event was mostly supposed to focus on new Surface devices, the company devoted a lot of time to AI, which shouldn't come as much of a surprise to anyone.
Copilot, Microsoft's AI-powered companion, is coming to pretty much everywhere, including Windows 11, Bing, Edge, and Microsoft 365 Copilot. For Windows 11 users, that is huge news, and the feature is set to arrive from next week.
SEE ALSO: Microsoft unveils four new Surface devices
Microsoft says the upcoming Windows 11 update is "one of our most ambitious yet, bringing the power of Copilot and new AI powered experiences to apps like Paint, Photos, Clipchamp and more right to your Windows PC."
In total, there are 150 new features being introduced to Windows 11, and highlights of the update include:
Copilot in Windows (in preview) empowers you to create faster, complete tasks with ease and lessens your cognitive load -- making once complicated tasks, simple. We've made accessing the power of Copilot seamless as it's always right there for you on the taskbar or with the Win+C keyboard shortcut providing assistance alongside all your apps, on all screen sizes at work, school or at home.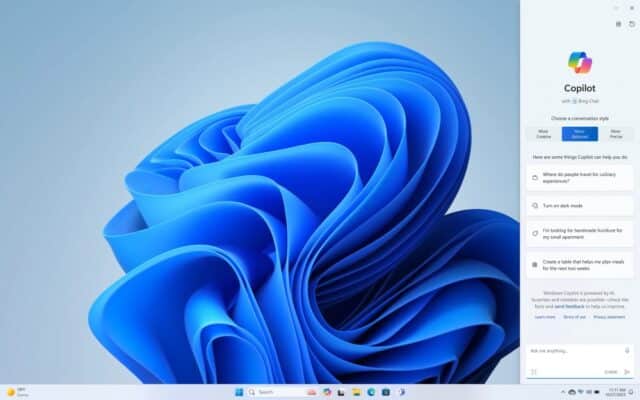 Paint has been enhanced with AI for drawing and digital creation with the addition of background removal and layers as well as a preview of Cocreator that brings the power of generative AI to the Paint app.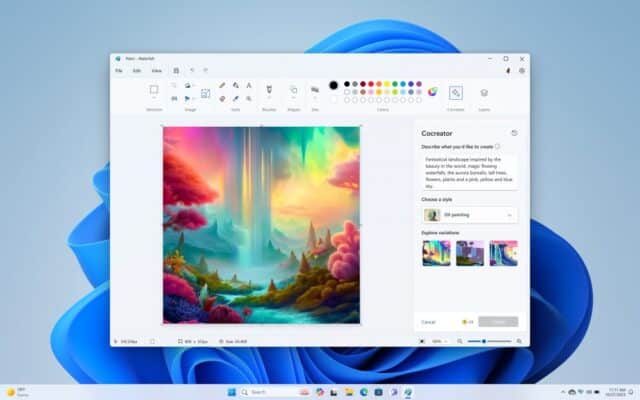 Photos has also been enhanced with AI including new features to make editing your photos a breeze. With Background Blur you can make the subject of your photo stand out quickly and easily. The Photos app automatically finds the background in the photo, and with a single click, instantly highlights your subject and blurs out the background. We've improved search, with photos stored in OneDrive (home or personal) accounts, you can now quickly find the photo you're looking for based on the content of the photo. You can also now find photos based on the location where they were taken.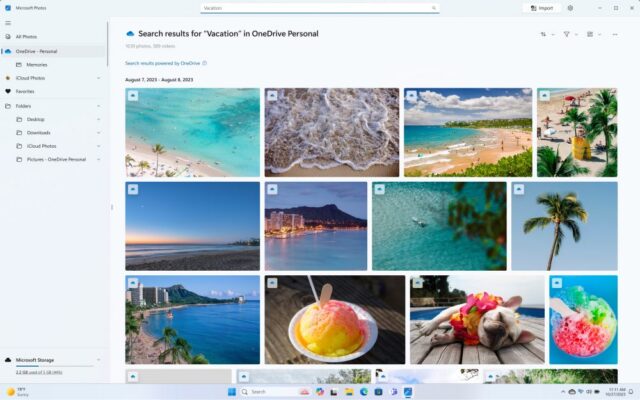 Snipping Tool now offers more ways to capture content on your screen -- with this update you can now extract specific text content from an image to paste in another application or, you can easily protect your sensitive information with text redaction by using text actions on the post capture screen. And, with the addition of sound capturing using audio and mic support, it's easier to create compelling videos and content from your screen.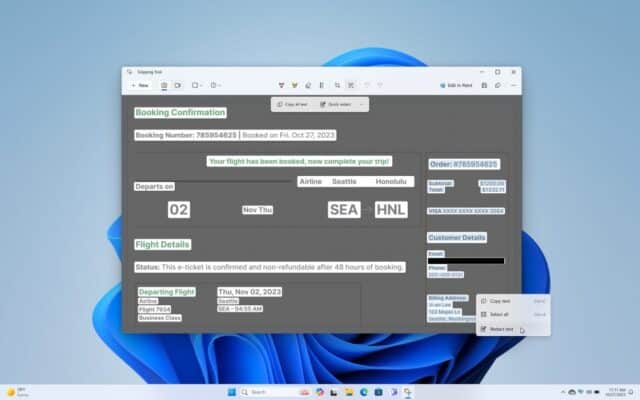 Clipchamp, now with auto compose, helps you with scenes suggestions, edits and narratives based on your images and footage automatically so you can create and edit videos to share with family, friends, and social media like a pro.
Notepad will start automatically saving your session state allowing you to close Notepad without any interrupting dialogs and then pick up where you left off when you return. Notepad will automatically restore previously open tabs as well as unsaved content and edits across those open tabs.
With the new Outlook for Windows, you can connect and coordinate your various accounts (including Gmail, Yahoo, iCloud, and more) in one app. Intelligent tools help you write clear, concise emails and seamlessly attach important documents and photos from OneDrive.
Modernized File Explorer, we are introducing a modernized File Explorer home, address bar and search box all designed to help you more easily access important and relevant content, stay up to date with file activity and collaborate without even opening a file. Also coming to File Explorer is a new Gallery feature designed to make it easy to access your photo collection.
New text authoring experiences to voice access and new natural voices in Narrator, continuing our ongoing commitment to making Windows 11 the most accessible version of Windows yet.
Windows Backup makes moving to a new Windows 11 PC easier than ever. With Windows Backup, transitioning most files, apps and settings from one PC to another, is seamless so everything is right where you left it, exactly how you like it.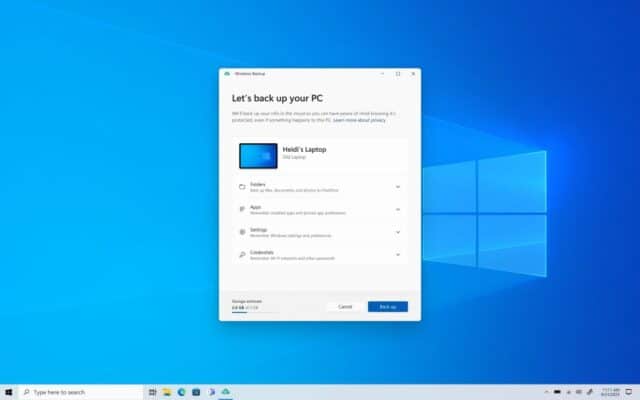 These experiences will start to become available on September 26 as part of the latest update to Windows 11, version 22H2.