Microsoft is adding even more recommended content to the Start menu in Windows 11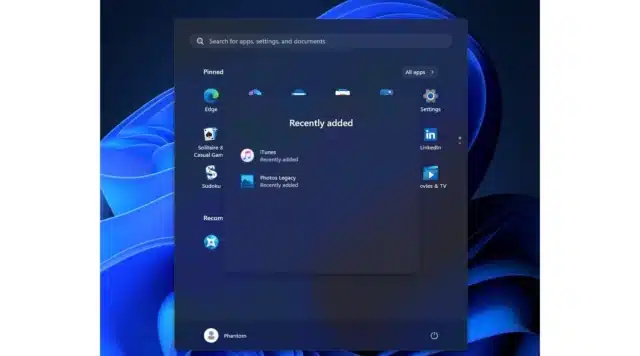 Over the years, the Start menu has evolved from a handy place to house shortcuts to apps and system settings into the slightly chaotic mess users are now presented with in Windows 11. The Windows 11 Start menu is still home to shortcuts -- and more -- but Microsoft has taken a different approach when compared to previous versions of the operating system.
One of the more controversial aspects is the Recommended section. This is used for various things, from highlighting recently installed apps to, more divisively, advertising apps Microsoft would like you to install. And now the company is experimenting with adding even more recommended content.
See also:
In the recently released Windows 11 build 23545 (available to Windows Insiders on the Dev Channel), Microsoft quietly added a slightly less controversial feature to the Recommended section: folders. The idea is pretty simple -- to group together related recommended content to firstly make things a little tidier, but secondly to make it possible to cram in more recommendations.
Once enabled, folders appear in the Recommended section so that, for instance, all recently added apps can be found in one place.
The addition was spotted by the ever-reliable PhantomOfEarth who shared the discovery on X / Twitter:
As the post indicates, the feature-unlocking utility ViVeTool is needed to enable this in the Start menu:
Extract the contents of the zip file to, for example, C:\ViVeTool
Open the Command Prompt with administrator privileges
Type cd C:\ViVeTool and press Enter (changing the path if necessary)
Type vivetool /enable /id:46045587 and press Enter
Restart Windows
In a further post, PhantomOfEarth points out that anyone who finds that this does not work should also ensure that they have enabled WOSFixes (44470355), MTestUx15 (42105254) and UxTest12 (39146010).