TEAMGROUP unveils T-CREATE MASTER DDR5 OC R-DIMM RAM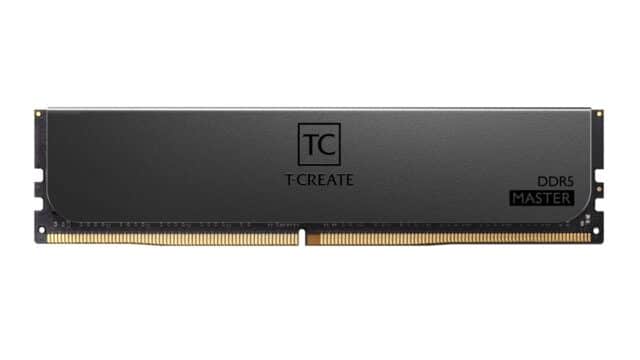 In an era where the need for high-performance computing is ever-present, T-CREATE, a dedicated sub-brand of the renowned memory provider TEAMGROUP, unveils its latest offering -- the T-CREATE MASTER DDR5 OC R-DIMM. This overclocking DDR5 ECC Registered DIMM memory is tailored for workstations and servers.
The T-CREATE MASTER series is designed for professionals who grapple with large-scale projects, data analytics, and multiple specialized applications. The newly launched MASTER DDR5 OC R-DIMM stands out with its one-piece heat spreader, replete with ventilation holes, ensuring efficient heat dissipation courtesy of its thermally conductive silicone. And with on-die ECC, professionals can trust in its stable performance.
These memory modules boast overclocking frequencies of 6000 MHz, 6400 MHz, and 6800 MHz. When merged with the capabilities of workstation motherboards, its possible memory capacity skyrockets to a whopping 384GB. This substantial capacity translates into enhanced creative flexibility and swift project completions.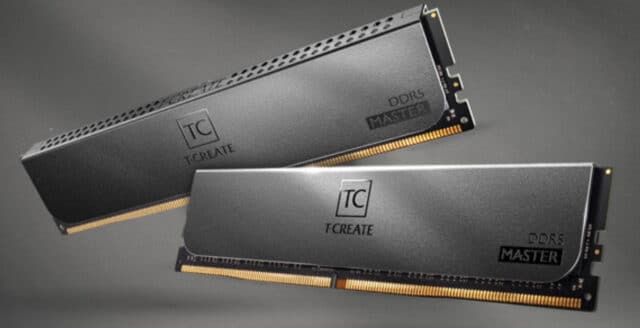 Additionally, its dual-layer ECC -- correcting both internal and external bit errors -- epitomizes stability, eliminating concerns over data corruption. With compatibility extending to W790 series workstation motherboards, it's evident that the MASTER R-DIMM is crafted for creative professionals, developers, and engineers. Paired with Intel's latest Xeon processors, it's poised to set benchmarks in performance and stability, especially for high-demand tasks like graphic rendering.
For those eager to get their hands on this RAM, the T-CREATE MASTER DDR5 OC R-DIMM will be available on Amazon here in 4x16GB and 8x16GB kits come October.
Please note: Some of the above links may be affiliate links, meaning we, or our writers, may receive payment if you purchase one of these items (or other items) after clicking on them.