Meta uses AI to bring stickers and celebrity chat buddies to its apps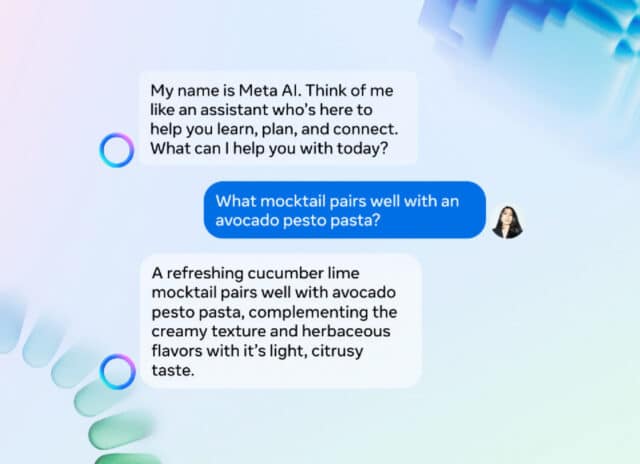 Today, at the Connect event, Meta unveiled a promising suite of AI experiences sprucing up its family of apps and devices, charting a thrilling course towards more personalized and interactive digital realms. The announcements encompass AI stickers, a new conversational assistant named Meta AI, 28 additional AIs with distinctive personalities, and tools for creators and developers to craft their own AI entities.
Starting with the whimsical, Meta is rolling out AI stickers that breathe fresh energy into your chats and stories. Emu, Meta's image generation model, along with technology from Llama 2, morphs simple text prompts into a variety of high-quality, bespoke stickers. This feature, soon to grace WhatsApp, Messenger, Instagram, and Facebook Stories, is a delightful way to augment digital expressions.
But it doesn't end at stickers. The unveiling of Restyle and Backdrop on Instagram is a nod to the boundless creativity AI can foster. Restyle transcends the ordinary by reimagining your images based on textual descriptions, while Backdrop effortlessly transports you to any scenic background you fancy, be it a serene aurora borealis or a playful puppy haven.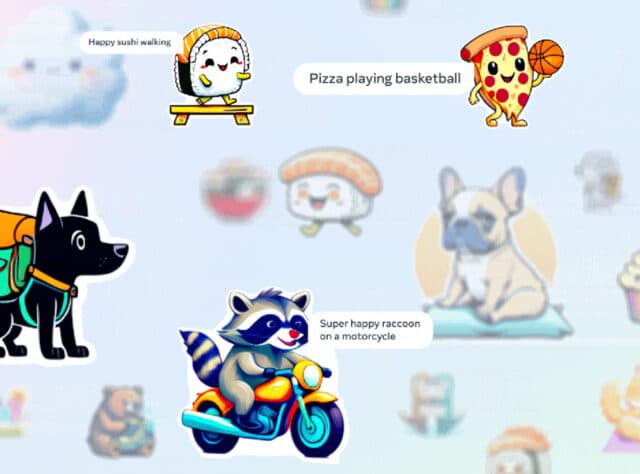 The star of the show, Meta AI, is set to redefine real-time information and image generation across WhatsApp, Messenger, Instagram, and soon on Ray-Ban Meta smart glasses and Quest 3. This conversational assistant, baked with technology from Llama 2 and the latest language model research, facilitates engaging group decisions and memories, from picking a hiking trail to crafting a digital memento of the adventure.
Meta also introduced a vibrant roster of 28 AIs, each with unique interests and personas, embodying cultural icons like Snoop Dogg and Tom Brady. These AI characters, accessible on WhatsApp, Messenger, and Instagram, promise an engaging blend of entertainment and interaction.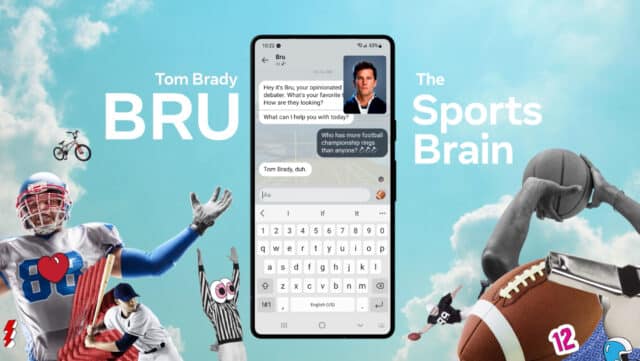 The unveiling of AI studio, a playground for both coders and non-coders, underscores Meta's commitment to democratizing AI creation. This platform, soon to open its gates to external developers, aims to foster a thriving ecosystem of third-party AIs, enhancing customer service and brand engagement across Meta's suite of messaging services.
In a nod to responsible AI, Meta emphasized built-in safeguards and a slow rollout to navigate the inherent challenges. This cautious approach, coupled with a sandbox for AI experimentation slated for the next year, underscores Meta's drive to build a safe, engaging, and ever-evolving AI landscape.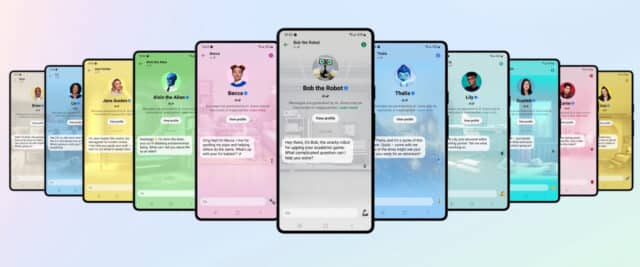 Reflecting on Microsoft's participation with Bing, Yusuf Mehdi (that company's Corporate Vice President and Consumer Chief Marketing Officer) explains, "Today's announcement builds on our partnership with Meta to accelerate innovation in the era of AI. We're excited to expand on this to continue to help deliver powerful, useful AI experiences into the products people use most." His enthusiasm for this collaboration hints at the potential for further advancements in AI technology that can significantly impact the user experience across various platforms.
Today's updates from Meta give us a peek into a future where AI makes chatting with others better and also helps everyone be more creative and included. As Meta keeps exploring these new areas, the online world is surely going to become a more interesting and personalized place.