Illuminate your Windows 11 experience with Dynamic Lighting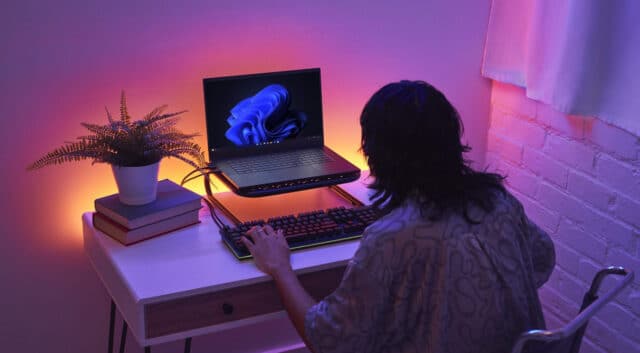 As technology continues to evolve, so do the ways in which we interact with our devices. The integration of "Red, Green, Blue" (RGB) lights within various gadgets has opened up a realm of personalization, allowing users to create unique environments that extend beyond the screen. Microsoft has recognized this trend and with its latest feature update, unleashes the power of Dynamic Lighting on Windows 11.
The Dynamic Lighting feature in Windows 11 embodies a step towards a more unified and interactive user experience. It finally grants users the liberty to control their RGB devices right from the Windows Settings -- something many of us have been waiting for. This means you can now extend your Windows accent color to the devices around you, synchronize RGB effects across devices from different brands, and have finer control over how apps manage your device's lights.
The true beauty of Dynamic Lighting lies in its ability to foster cohesion in a market that's teeming with RGB devices from different manufacturers. This feature isn't just about flashy lights; it's about creating a harmonious ecosystem where your devices, despite their brand, work together in a symphonic display of lights.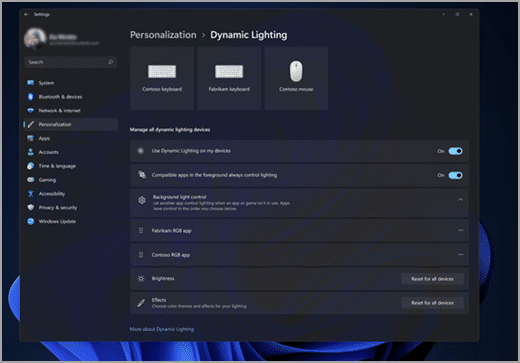 This collaboration aims to enhance user experiences across applications enriched by RGB lights. And with partners like Acer, ADATA/XPG, ASUS ROG, HP, HyperX, Lenovo, Logitech G, MSI, NZXT, Razer, SignalRGB, SteelSeries, and Twinkly on board, the journey towards a more accessible and user-friendly RGB experience is well underway.
What makes this initiative even more exciting is that many existing RGB devices are already compatible with Dynamic Lighting, and there's a promise of many more to come. This compatibility extends through a wide array of devices thanks to the adoption of the open HID LampArray standard, which is a significant stride towards improving interoperability between devices and apps.

The devices compatible with Dynamic Lighting range from the commonly used such as keyboards and mice, to the more exotic like furniture and art installations. This spectrum of compatibility is facilitated through either a native firmware (FW) implementation or a VHF driver, opening up possibilities for a variety of hardware manufacturers.
This isn't just about creating a unifying aesthetic. It's about granting developers and users native control of lighting devices, paving the way for innovative applications that can now leverage synchronized lighting across a vast array of devices. This is a realm where developers are given the freedom to focus on innovation and differentiation, knowing that the devices will seamlessly integrate with the myriad of OS and app experiences.
The road to achieving a Dynamic Lighting-compatible device is thorough, ensuring that the products carrying the Dynamic Lighting logo have been rigorously tested and validated by Microsoft. For instance, laptops like MSI CreatorPro Z16 and MSI CreatorPro Z17, have already earned their spot in this dynamic ecosystem.
Dynamic Lighting on Windows 11 shows what's possible when we make our digital interactions more engaging. It's cool to see big tech names working together to make using our gadgets a smoother experience. With Dynamic Lighting, our devices do more than just sit there—they respond to us and each other in a colorful display. It's not just about the lights, but about making our tech work better together. As this feature gets better and works with more devices, it's exciting to think about what's next in making our digital world feel a bit more lively.