Xiaomi 13T Series Android smartphones have Leica cameras for professional-level photography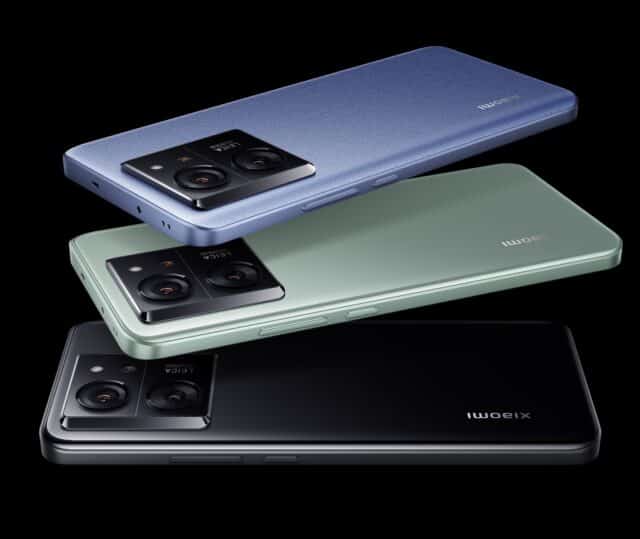 Xiaomi has unveiled its new 13T Series smartphones, made with the help of Leica to help customers take great photos. These phones aim to capture the classic Leica photo experience.
The Xiaomi 13T Series makes professional-level photography accessible. Both the Xiaomi 13T Pro and Xiaomi 13T have a triple camera setup with lenses made with Leica. This includes a 50MP wide angle and telephoto camera, and a 12MP ultra-wide-angle camera, suitable for panoramic shots and landscape photos. The cameras support high dynamic range shooting and have a wide color range for capturing detailed and vibrant photos.
They come with two original Leica photographic styles, Leica Authentic Look and Leica Vibrant Look, for striking images with natural color, contrast, and shadow definition. There are also six Leica filters including the latest Leica Sepia and Leica Blue. Under Pro mode, users can adjust Tone, Tonality, and Texture before shooting, saving these settings for future use.
The Xiaomi 13T Pro enables advanced video recording with 10-bit LOG 4:2:0 H.265 and 8K video shooting capability. The phone's 50MP wide angle camera supports both OIS and EIS for steady videos. The Xiaomi 13T rear cameras support 4K video recording at all focal lengths. The phones come with a video editor feature for easy editing, captioning, and soundtrack addition.
The phones sport a 6.67" CrystalRes Display with up to 144Hz refresh rate and 1.5K (2712 x 1220) resolution. They have high brightness and support 68 billion colors, providing HDR10+ compatibility for enhanced contrast in images. They also support Dolby Atmos with built-in dual speakers for a rich audio experience. Users can enjoy 100GB Google One cloud storage for a 6 months trial and 3 months of ad-free YouTube Premium.
The Xiaomi 13T Pro is powered by a MediaTek Dimensity 9200+ chipset and the Xiaomi 13T by a MediaTek Dimensity 8200-Ultra. Both phones have enhancements for power efficiency and performance, ensuring a smooth and long-lasting smartphone experience. The Xiaomi 13T Pro supports Xiaomi 120W HyperCharge for quick charging.
Available in Alpine Blue, Meadow Green, and Black, the phones come with IP68 ratings for water and dust resistance. The Xiaomi 13T Pro and Xiaomi 13T will include four generations of Android OS upgrades and five years of security patches. The 13T Pro starts from EUR 799 and the 13T from EUR 649, available in various storage options.