elementary OS 7.1 Linux distribution focuses on privacy, inclusivity, and more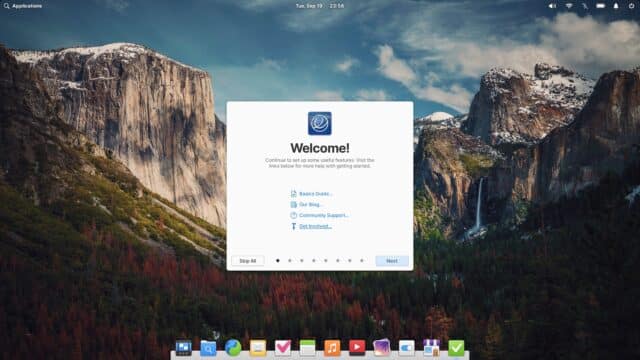 Today is a very exciting day for the Linux community. You see, elementary OS 7.1 is finally here! Don't mistake this for a boring point release either -- it is a fresh update to the operating system that comes packed with features focusing on privacy, user consent, and inclusivity.
One of the big highlights is its integration with FreeDesktop.org's Portals, which are designed to provide a safe way for apps to interact with the operating system while ensuring they only access data and features approved by the user. There's a new feature called the Background & Autostart Portal that alerts you when apps are running in the background and makes sure they ask for your permission before they can start automatically when you turn on your device.
The AppCenter in elementary OS 7.1 has been updated to inform you if an app is not using these Portals, which could mean they might access your location, send notifications, or run in the background without asking you first. Alongside, the Sideload app now shows some basic information about the kind of system permissions a sideloaded app may request.
elementary OS 7.1 introduces a feature for automatic cleaning up of Screenshots, Trash, Downloads, and temporary system files based on a schedule you choose. It also has a section called Onboarding that now provides information on how the guest account works.
A cool thing about this update is its focus on inclusivity and personalization. For instance, when you boot into the install media, it automatically plays an audio prompt letting you know the keyboard shortcut to turn on the screen reader.
There are new display filters to assist folks with color blindness, a grayscale filter to help avoid distractions, and a new option to dim the wallpaper when Dark Style is selected. For those who prefer fewer animations, especially if prone to motion sickness, the "Reduce Motion" setting now covers several more animations.
The operating system now has improved support for navigating via gestures in places like the Installer and in multi-step dialogs. There are also more options for switching workspaces using hot corners, new window management shortcuts, and several new settings for things like Bounce, Slow, and Sticky keys.
The Login & Lock Screen now reflects more of your in-session settings, and there are new functionalities like being able to reveal the pointer and enabling the Screen Reader with a keyboard shortcut. Since the release of OS 7 at the end of January, free updates have been sent out to address over 200 reports, showing a strong commitment to refining user experience based on feedback.
In the Onboarding app, there's now a more prominent introduction to Sideload and a link to a popular Flatpak-powered app store. The hardware support has also been ramped up in OS 7.1, including the latest long-term support Hardware Enablement stack from Ubuntu, which brings improved support for the latest Intel and AMD processors and Intel Arc graphics.
There are substantial improvements in various apps and sections like Web, Mail, Files, Code, Videos, Notifications, and Panel. For example, GNOME Web 44.6 brings better performance and web standards compatibility, and the Mail app now has better folder detection and new features like a multi-touch swipe or click-and-drag to quickly archive or trash a conversation.
There's a lot more to explore in this update, with design improvements, better responsiveness on large and small displays, and the Installed & Updates view now using a grid layout for installed apps, making better use of space on large displays.
Ultimately, elementary OS 7.1 looks to be a solid update that pays a lot of attention to user privacy, consent, and inclusivity while offering a refined and user-friendly interface. You can download an ISO here now.