Gen Z twice as likely to think cybersecurity isn't worth the effort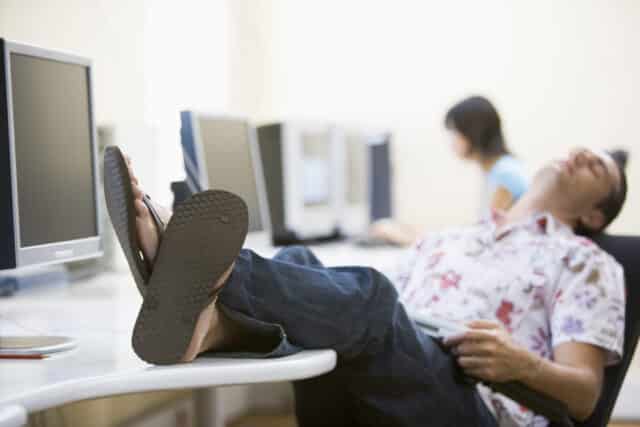 In a study that echoes the findings we reported earlier today on employee security habits, research from the National Cybersecurity Alliance (NCA) and CybSafe finds that Gen Z is twice as likely as older generations to think cybersecurity isn't worth the effort.
The poll of over 6,000 individuals across the US, UK, Canada, Germany, France and New Zealand, examined key cybersecurity behaviours, attitudes and trends ahead of October's Cybersecurity Awareness Month.
Despite their understanding of online risks and security measures, and even with the highest access to cyber training (56 percent of Gen Z and 50 percent of Millennials), younger generations are more likely to fall victim to cybercrime. 43 percent of Gen Z and 36 percent of Millennials reported being victims of cybercrimes. At the same time, these digital natives are twice as likely to disagree with the idea that security is worth the effort.
This is reflected in their cyber habits, with half of Gen Z and 41 percent of Millennials admitting to using personal information like names of family members or pets, dates and places when creating passwords. These findings underscore the urgent need for targeted educational initiatives that empower older generations while incentivizing tech-savvy digital natives to adopt safer online behaviours and a more secure digital environment.
"While the improving awareness over the past year suggests the public is moving in the right direction, the next step is turning that awareness into actions that provide real protection. As people become aware of the threats, we must encourage them to act and use the available tools to protect themselves online," says Oz Alashe, CEO and founder of CybSafe, "Additionally, the perception of high costs associated with online protection from our findings highlights the importance of showcasing and delivering affordable cybersecurity solutions accessible for everyone."
On a positive note, cybersecurity awareness is rising. While 70 percent of respondents indicate their familiarity with MFA, 33 percent of those aware of the feature admitted either not using, or not knowing how to use it. Concerns also linger around password security, as 32 percent of respondents incorporated personal information into their passwords, potentially jeopardizing the security of their accounts, this number increases to 41 percent for millennials and 50 percent for Gen Z. Additionally, while data backup practices have shown improvement, further attention is needed, as only 42 percent of respondents consistently back up their data.
"The rise of proactive cybersecurity measures is encouraging, showcasing improved threat awareness and readiness to respond," says Lisa Plaggemier, executive director of the National Cybersecurity Alliance. "However, emphasizing the need for affordable, accessible, and comprehensive cybersecurity measures to safeguard individuals by both the private and public sector is going to be paramount in an increasingly digital world."
The full Oh Behave! The annual Cybersecurity Attitudes and Behaviours Report 2023 is available from the CybSafe site.
Image credit: monkeybusiness/depositphotos.com