Plugable releases Thunderbolt 4 and USB4 docking station (TBT4-UDX1)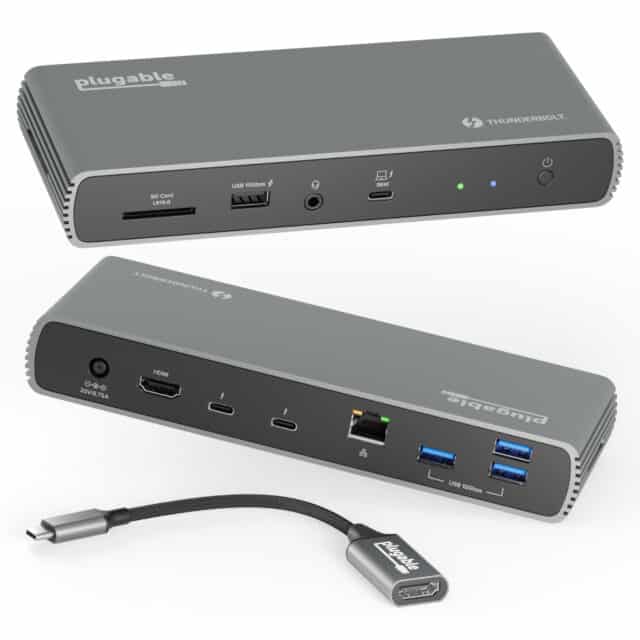 Today, Plugable releases its latest product -- the Thunderbolt 4 and USB4 docking station (TBT4-UDX1). This device emphasizes the Thunderbolt 4 experience and 10-in-1 expansion, accommodating dual 4K 60Hz displays.
The TBT4-UDX1 is notable for its Thunderbolt certification, ensuring users the leverage of improved power delivery alongside a 40Gbps bi-directional bandwidth. The dock further includes two downstream Thunderbolt ports, broadening the horizon for users to connect a range of peripherals and external displays.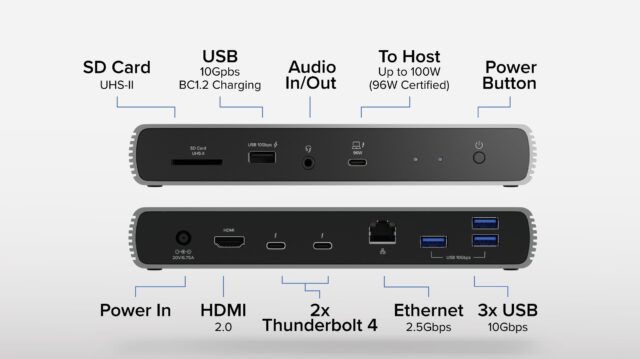 The dock's 10-in-1 expansion feature provides four 10 Gbps USB-A ports, a 2.5Gbps Ethernet port, an SD card reader, and a 3.5mm combination audio jack, to facilitate easy connection of peripherals and streamline workflows. The 100W Power Delivery, certified at 96W, ensures your laptops remain charged.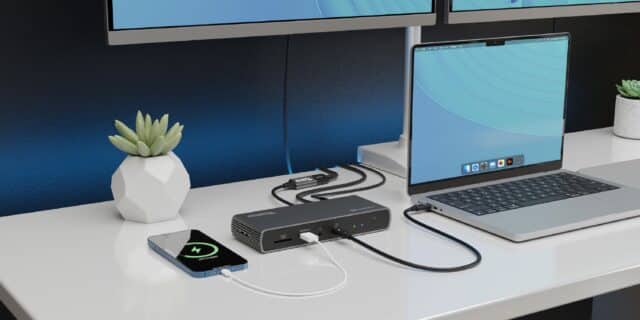 The TBT4-UDX1 offers native HDMI connectivity. Including a USB-C to HDMI adapter, the docking station lets users enjoy 4K 60Hz displays on two additional monitors. It amplifies a host laptop's internal display capabilities, making it useful for content creators, artists, and professionals who need high-definition display utility.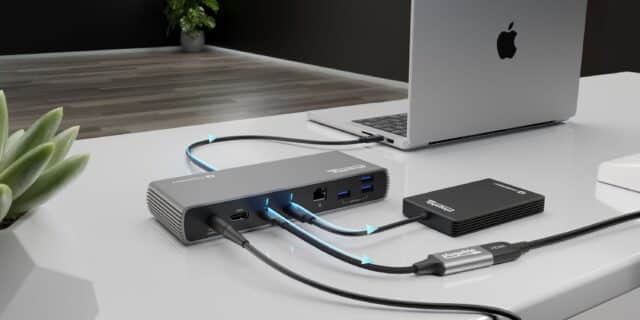 The docking station's compatibility with both Windows and Mac devices equipped with Thunderbolt 4 or USB4 boosts its appeal. The included 3' (1m) Thunderbolt 4 cable ensures that connecting your devices remains a straightforward and hassle-free experience.
Available now on Amazon here for $289.95, an enticing $15 off coupon accompanies the purchase of the TBT4-UDX1.
Please note: Some of the above links may be affiliate links, meaning we, or our writers, may receive payment if you purchase one of these items (or other items) after clicking on them.