Microsoft no longer supports Windows 11 21H2 or Windows Server 2012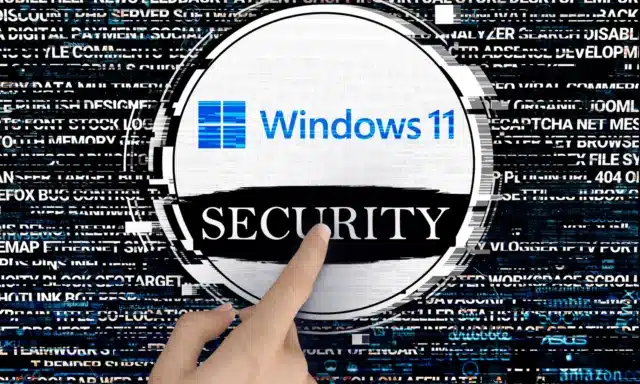 With the release of this month's security updates for Windows, Microsoft has brought to an end support for not only Windows Server 2012, but also Windows 11 21H2.
What this means for users of these versions of the operating system is that there will be no more updates of any sort made available -- and this means both security updates and non-security updates. For anyone who wants or needs to stick with Windows 2012, things could get expensive, but there are free upgrades available to those currently running Windows 11 21H2.
See also:
There are only really two options available to on-premises Windows Server 2012 users -- upgrade to Windows Server 2022, or purchase Extended Security Updates (ESUs) for Windows Server 2012. The end of support has hardly come out of the blue, but there will undoubtedly be some users who remain blissfully aware that they have just received their last free update.
On a support page for Windows Server 2012, Microsoft says:
Windows Server 2012 and Windows Server 2012 R2 will end on October 10, 2023. After this date, these products will no longer receive security updates, non-security updates, bug fixes, technical support, or online technical content updates. If you cannot upgrade to the next version, you will need to use Extended Security Updates (ESUs) for up to three years. ESUs are available for free in Azure or need to be purchased for on-premises deployments. Microsoft has guidance for both cloud and on-premises solutions.
More information is available here for anyone affected.
The cut-off date for support for the Home and Pro editions of Windows 11 21H2 is the same, but ensuring on-going support and updates is a simple matter of letting the automatic feature update install. Microsoft explains:
As of October 10, 2023, Home and Pro editions of Windows 11, version 21H2 have reached end of servicing. The October 2023 security update, released on October 10, 2023, is the last update available for these editions. After this date, devices running these editions will no longer receive monthly security and preview updates containing protections from the latest security threats. Enterprise, Education, IoT Enterprise, and Enterprise multi-session editions for this version will reach end of servicing on October 8, 2024 and will receive security updates until then.

To help keep you protected and productive, Windows Update will automatically initiate a feature update for Windows 11 consumer devices and non-managed business devices that are at, or within several months of reaching, end of servicing. This keeps your device supported and receiving monthly updates that are critical to security and ecosystem health. For these devices, you will be able to choose a convenient time for your device to restart and complete the update.
Image credit: bilalulker / depositphotos