Google shares soar in early trading, up more than $70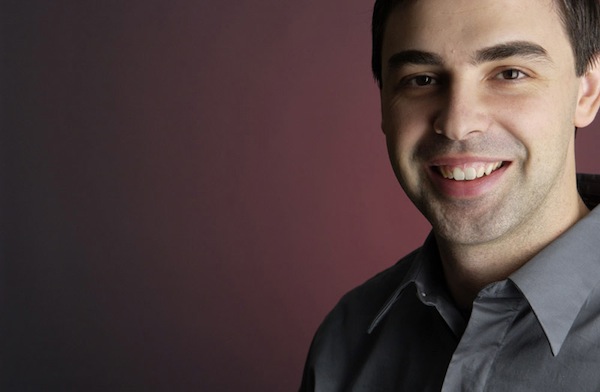 Investors rewarded Google on Friday for strong second quarterly earnings results, with shares up more than 13 percent in early trading. Google traded $599.69, up $70.75, or 13.38 percent soon after the opening bell. The stock closed at $528.94 yesterday. Shares rose more than 10 percent overnight in after-hours trading. Google opened at $597.87 this morning.
Google announced Q2 earnings late yesterday. Revenues rose 32 percent to $9.03 billion, year over year; net income climbed to $2.51 billion up from $1.84 billion a year earlier. That's $7.68 earnings per share. Operating income was $2.88 billion.
The earnings report is an important one for Google by several measures: Gauging performance despite global economic malaise, giving sense of online ad market strength and showing whether or not Larry Page is the right man in charge. The Google cofounder reassumed the chief executive's position, after a decade's absence, on April 4.
As I've expressed so often: In business, perception is everything. Last night, during Google's earnings call, Page exuded confidence backed up by record-breaking results. Google announced Page's return in late January and a transition period until April 4. The question coming into the earnings report: how much of what's happening now is reflective of Page in charge. During the third quarter, for example, Google has started something of a major makeover, anchored by the +1 button and Google+. Last night, during the earnings conference call, Page claimed ownership.
"Google+ is also a great example of another focus of mine", he said. "Simple products that are simple and intuitive to use and was one of the first products to contain our new visual redesign". Along with Calendar and Gmail, many other products will be updated with a new look, too, Page said.
"Over 10 million people have joined Google+", Page said yesterday. "That's a great achievement for the team". He added that "more than 1 billion items are shared and received in a single day. Our +1 button already is all over the web. It's being served 2.3 billion times a day".
Page isn't the most charismatic speaker, but nevertheless he conveyed leadership and vision yesterday. "I see more opportunities today for Google than ever before. Believe it or not, we are still in the early stages of what we want to do, even in search," Page said. Well, hell, for years Microsoft CEO Steve Ballmer has used "early days" as an argument for Bing catching Google.
Other numbers surely excited investors. Android activations are now 550,000 a day. Less than three weeks ago, the number was 500,000 a day. There are 135 million active Android devices, which is substantially less than Apple's 200 million iOS devices. But Android's strength is nearly all from smartphones, which sales pace is more than twice that of iPhone based on activations.
Another stat: One hundred sixty million people use Chrome, again an impressive number.
Other Q2 earnings highlights:
Google has $39.1 billion in cash equivalents and marketable securities
Traffic acquisition costs were $2.11 billion, or 24 percent of ad revenues
54 percent of revenues, totaling $4.87 billion, came from outside the United States
Revenue from adSense rose 20 percent to $2.48 billion, or 28 percent of total revenues
As I post, Google shares are up 12.11 percent, or $64.05 a share.