Can Android apps save Google TV?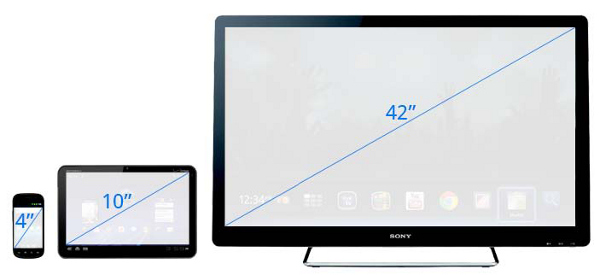 Google TV, an ambitious project to bring Google's powerful search tools and targeted advertisement to the television screens of America (and eventually the UK), has been something of a commercial dud.
Logitech's Revue set-top box, the first Google TV device to hit the market just short of one year ago has dropped in price by a whopping 60% to try to spur consumer adoption.
In its first quarter earnings call at the end of July, Logitech said Revue sales were "slightly negative" because customers were returning them in droves. The company said it would endure the financial hit from a lower-priced Revue to "remove price as a barrier to broad customer adoption."
Sony, Google TV's other top-tier partner, has slashed its prices for Google TV equipment too, but has a much rosier outlook on the situation.
Part of the optimism for the platform comes from its nascent ability to run Android apps, and consumer tech companies have been jockeying to get a strong TV-based app ecosystem in place for years.
So it's a big deal that Google this week released a preview of the Google TV add-on for the Android SDK, which will let developers port their Android apps over to Google TV.
With the add-on, developers will be able to set up a Google TV emulator (in Linux with KVM only), and build apps with a "10-foot UI" and D-pad navigation scheme.
"These are still early days for Google TV, and this release is another step in providing developer tools for the big screen. While the number of apps available on TV will initially be small, we expect that through this early release of the add-on you'll be able to bring optimized TV apps into the ecosystem more quickly," Google TV Product Manager Ambarish Kenghe said on Monday.
It's early days for apps on the TV in general. Last month, we found that only 8.9% of TV viewers in the U.S. use apps on their TV even once a week...and when they do it's usually only Netflix.