Microsoft Q1 2012 by the numbers: $17.37B revenue, $5.7B profit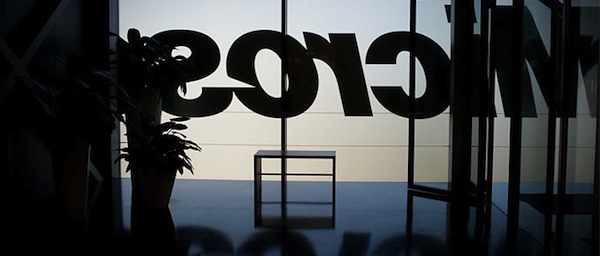 Will slowing PC sales be the end of Microsoft? You'd think so from some recent punditry, boatloads of Apple iOS device sales and consumers buying tablets and smartphones instead of new computers. But, today, after the closing bell, Microsoft showed that it has staying power and shouldn't be written off for dead (although Apple apologists give quarterly epitaphs). The Redmond, Wash.-based company revealed fiscal 2012 first quarter results after the closing bell.
For Q1, ended September 30, Microsoft $17.37 billion, up 7 percent year over year. Operating income: $7.2 billion, a 1 percent increase. Net income rose 6 percent to $5.7 billion, or 68 cents a share. Earnings per share rose by 10 percent year over year.
Average consensus was $17.25 billion revenue and 68 cents earnings per share, for the quarter. Revenue estimates ranged from $16.83 billion to $17.83 billion, with estimated year-over-year growth of 6.5 percent. So Microsoft met, but really didn't beat, the Street.
"We had another strong quarter for Office, SharePoint, Exchange, and Lync, and saw growing demand for our public and private cloud services including Office 365, Dynamics CRM Online, and Windows Azure" Microsoft COO Kevin Turner says. "With a great set of consumer products like Windows 7 PCs, Windows Phone 7.5, Xbox and Kinect, we are excited about the holiday buying season".
Microsoft's PC Problem
The seemingly endless economic crisis -- now three years strong -- continues to drag on PC sales, affecting pretty much all areas of Microsoft's software business, but nowhere more than the Windows & Windows Live.
Last week, Gartner and IDC released preliminary third-quarter PC shipments, which rose 3.2 percent year over year, according to Gartner, missing its forecast of 5.1 percent growth. IDC put growth lower -- 2.7 percent -- and off its 4.5-percent growth forecast. Manufacturers shipped 91.8 million PCs, according to both analyst firms.
An alarming trend continued: "The popularity of non-PC devices, including media tablets, such as the iPad and smartphones, took consumers' spending away from PC", Mikako Kitagawa, Principal Gartner analyst, says. "The PC industry has been performing below normal seasonality. As expected, back-to-school PC sales were disappointing in mature markets, confirming that the consumer PC market continues to be weak".
"For the moment, PCs have taken a backseat to a range of other devices competing for shrinking consumer and business budgets," Jay Chou, IDC senior research analyst, says.
Earth to Windows & Windows Live president Steven Sinofksy: You can't ship Windows 8 soon enough. The new operating system, which runs on ARM as well as x86 processors, is optimized for tablets as well as PCs. Microsoft can fill an important niche in the PC sales-cannibalizing tablet marketing -- offer a truly desktop operating system that runs the same applications and supports enterprise services as those on PCs.
Q1 2012 Revenue by Division
Windows & Windows Live: $4.87 billion, up 2 percent from $4.79 billion a year earlier.
Server & Tools: $4.25 billion, up 10 percent from $3.85  billion a year earlier.
Business: $5.62 billion, up 5 percent from $5.22 billion a year earlier.
Online Services Business: $625 million, up 19 percent from $527 million a year earlier.
Entertainment & Devices: $1.97 billion, up 9 percent from $1.8 billion a year earlier.
There's no time to lose. In a report released today, Good Technology looked at enterprise deployments of Android and iOS devices -- mainly tablets, but also smartphones. "The iOS platform, which has driven the majority of Good's enterprise activations since its launch, accounted for 70.8 percent of net activations in Q3, dipping from 78.7 percent of net activations in Q2", according to Good's report. Slowing sales before last week's release of iPhone 4S is one explanation. Flat iPad 2 activations is another.
"Looking forward to Q4 2011, we expect to see the iPhone 4S to be the catalyst for another Apple rally. Good Technology ran preliminary numbers on just the opening weekend of the iPhone 4S' availability (October 14-16, 2011) and found a 25 percent increase in activations compared to the 3Q daily average for the iPhone 4".
The point: iOS is encroaching on Microsoft's core turf. There's a potential future cannibalization problem in the enterprise, too.
Q1 2012 Income by Division
Windows & Windows Live: $3.25 billion, down 1 percent from $3.27 billion a year earlier.
Server & Tools: $1.6 billion, up 4 percent from $1.54 billion a year earlier.
Business: $3.67 billion, up 7 percent from $3.46 billion a year earlier.
Online Services Business: Loss of $424 million, up 11 percent from $558 million loss a year earlier.
Entertainment & Devices: $352 million, down 9 percent from $386 million a year earlier.
That said, Microsoft can bank on another modest uptick in IT spending, which disproportionately favors Office and server products over Windows. Many enterprises buy these products through annuity licensing contracts -- for two- or three-year terms with upgrades -- insulating them any changes in PC sales.
Gartner predicts that global IT spending will rise 3.9 percent to $2.7 trillion in 2012. For this year, growth is projected to be 7.1 percent, with enterprise software growing by 9.5 percent.
Division Highlights
Microsoft reports revenue and earnings results for five divisons: Windows & Windows Live, Server & Tools, Business, Online Services and Entertainment & Devices.
Windows & Windows Live. Weaker than-expected PC demand hurt the division during fiscal first quarter. Still, revenue nudged up 2 percent year over year. Profits declined, however, by 1 percent. Microsoft says business PC shipments rose 5 percent year over year -- that's 35 million units -- while consumer sales were flat. However, removing netbooks, consumer PC shipments rose by 8 percent; these numbers are global. Overall, PC shipments grew by 1 percent to 3 percent.
PC shipments were strongest to emerging markets, where piracy is a chronic problem. "We're definitely seeing some improvements in piracy", CFO Peter Klein says, speaking to financial analysts during today's Microsoft earnings call.
After three consecutive quarters of inventory reduction, PC manufacturers started restocking shelves during Microsoft's fiscal first quarter, IDC observed last week. According to Microsoft's financial release: "Windows Division revenue was positively impacted by higher inventory levels within our distribution channels and higher attach rates, offset in part by the effect of higher growth in emerging markets, where average selling prices are lower, relative to developed markets, and by lower recognition of previously deferred Windows XP revenue".
To date, Microsoft has sold 450 million Windows 7 licenses.
Server & Tools. Revenue rose about 10 percent year over year and operating income by 4 percent. The division is insulated against economic maladies, because about 50 percent of revenues come from contractual volume-licensing agreements.
During the quarter, the division benefited from $108 million positive currency exchange, 20 percent increase in SQL Server Premium sales and 17 percent increase in enterprise services -- by $133 million.
Business. The division was the quarter's big overall performer (again), with revenue up 5 percent year over year and revenue up 6 percent -- revenue reached a stunning $5.62 billion. An 8 percent increase in multi-year Office licensing agreements added $326 million in revenue.  Annuity contracts for Dynamics products grew by 17 percent. For clarification, end of July is a big licensing renewal period for many enterprises. Lync revenue grew by 25 percent year over year and consumer by 7 percent, despite slow PC sales. The consumer surge is expected for Microsoft's back-to-school quarter.
Like Server & Tools, Business division is largely insulated against sluggish PC sales. Sixty percent of revenue comes from annuity licensing to businesses.
Online Services Business. Search and display ads drove up online advertising revenue by 21 percent -- $100 million to $572 million. "Search revenue grew due to our Yahoo alliance, increased volumes reflecting general market growth, and relative share gains in the US offset in part by decreased revenue per search primarily related to challenges associated with optimizing the adCenter platform for the new mix and volume of traffic from the combined Yahoo and Bing properties", according to Microsoft's financial release.
Entertainment & Devices.  Revenue rose by 9 percent, but losses increased by 9 percent year over year. Microsoft shipped 2.8 million Xboxes during the quarter, but didn't indicate how many were freebies given out during its back-to-school PC promotion. "Xbox 360 platform revenue grew $114 million or 7 percent, led by higher Xbox LIVE revenue", according to Microsoft's financial release. During its first week on the market, Gears of War 3 racked up 3 million unit sales. By the holidays, Microsoft says there will be 70 Kinect games.