Comcast still throttles BitTorrent traffic, just not as much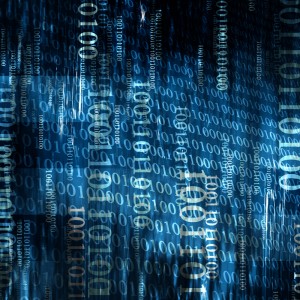 Comcast is still throttling peer-to-peer traffic, but on a much smaller scale. Data provided by traffic analytics firm Measurement Lab and compiled by Syracuse University researchers this week provides verification of that.
While Comcast was slowing down half of BitTorrent traffic across its network in the second quarter 2008, it had decreased throttling efforts to about three percent of all BitTorrent packets by the end of the first quarter of 2010.
The data is part of a worldwide traffic management analysis spanning the second quarter of 2008 through the first quarter of last year.
Comcast was first accused of throttling BitTorrent traffic in August 2007 by BitTorrent news blog TorrentFreak. The provider initially denied it, although was found guilty of blocking BitTorrent traffic by the FCC in a split decision a year later.
No sanctions were ever enforced, because Comcast was able to successfully sue the FCC on the basis it had no right to regulate the cable company's network management policies.
The data does show that after the 2008 FCC decision, Comcast's throttling decreased. While the amount of traffic being throttled fell to 30 percent in the third quarter (the quarter that the FCC decision was issued), it fell to 11 percent in the last quarter of 2008 and then gradually into the single digits during 2009.
Cox was another big-time throttler, also putting the brakes on half of all BitTorrent traffic in early 2008. Cox showed the same dramatic fall and was also throttling about three percent of all traffic by the end of the period.
While most of the wireline Internet providers have significantly adjusted its traffic management efforts, WiMAX provider Clearwire has not. It actually peaked at two-thirds of all BitTorrent traffic in early 2009 before falling to about 17 percent as of the first quarter of 2010.
At that point, it was the only US carrier to throttle more than 10 percent of BitTorrent packets.
Since the data only goes through the first quarter of 2010, it fails to show the effect that the overturning of the FCC decision may have had on throttling. That data will come shortly as the Syracuse researchers continue to analyze MLab's data.
On a worldwide basis, there are still providers who are throttling a considerable amount of BitTorrent traffic. The worst offenders as of 2010 were Poland's UPC Poland (87%); South Korea's KT Corp (84%); Czech Republic's GTS Novera (80%); Canada's Rogers Communications (78%); and Ireland's UPC Ireland (71%).
You can see a comprehensive list of data on worldwide ISPs by clicking here.
Photo Credit: argus/Shutterstock