iPhone 4S speakers don't play stereo right, tests show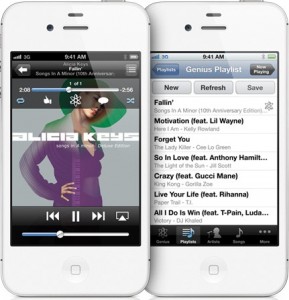 iPhone 4S users are suffering from stereo audio quality issues when playing music through the device's integrated speakers, BetaNews has learned. The issue has been replicated on several devices, indicating that the problem may be widespread.
When playing stereo audio, the various instruments and sounds are sent to either the left or right channel based on how it is recorded, at an equal volume. This gives the illusion of fuller sound and depth to the listener.
That is not the case with the iPhone 4S. Tests conducted by BetaNews on several phones -- including several on display at a local Apple Store -- show that the device plays sounds intended for the right speaker at a volume two to three times higher than those playing on the left, resulting in distorted audio.
It is not known whether this is an problem with the actual speaker itself or a software issue in how the 4S processes stereo signals. A stereo track played correctly in tests on an in-house 3GS with iOS 4.3.5 installed, whereas on the 4S the unbalanced audio was obvious.
BetaNews has sent a request to Apple for comment on the matter, however, the company was not immediately available as of press time.
Apple is not only fighting this stereo bug, but another that affects audio when in a call. A discussion thread on Apple's support forums details an issue where the person cannot hear the other caller.
See Joe Wilcox's post: "Why can't Apple get iPhone's design right?"
Again, it is unclear if the issue is software or hardware related, although those who installed the iOS 5.0.1 beta report the issue remains.
Possible remedies for the problem if it occurs include plugging and unplugging the headset from the device, tapping the mute button twice, or disabling Siri. Some have gone as far as returning the device to Apple, which also may fix the problem -- indicating it could be hardware related.