Can CES survive without Microsoft?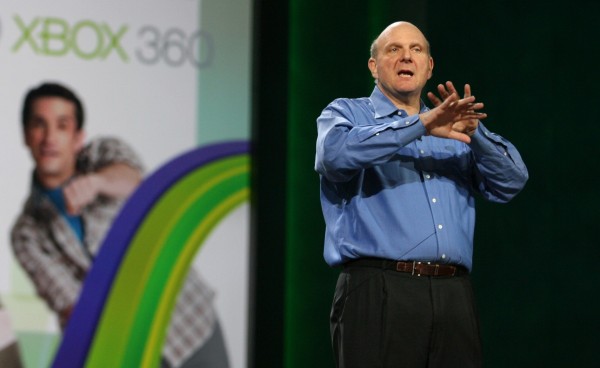 It is a move sure to change the dynamics of the Consumer Electronics Show, and one the tech media may not have expected so soon. Microsoft announced Wednesday that CES 2012 is the last it will maintain a significant presence. After this January? No keynotes, no booth. Attendees won't even know the Redmond, Wash.-based company is there in 2013. If you want to gawk at a CEO Steve Ballmer CES keynote, next year's show is your ticket, and the last.
"We won't have a keynote or booth after this year because our product news milestones generally don't align with the show's January timing", says Frank Shaw, head of corporate communications at Microsoft. "It feels like the right time to make this transition".
Shaw extends the typical pleasantries to the Consumer Electronics Association for their two-decade relationship and how Microsoft looks forward to working with the organization "for many years to come". But the writing is on the wall here: CES is outliving its usefulness.
Microsoft is by no means the first company to end its relationship with a conference like CES. Apple long was the signature exhibitor at IDG's Macworld Expo, as well as the keynote. Cofounder Steve Jobs and Apple used the event to launch new products, which during the company's rise made the event a must-go on many a tech journalist's calendar.
That ended in 2009, when, after Apple announced in December 2008, that year's Macworld keynote was its last. The Cliff's Notes of its reasoning? The company could do such events better on its own, and on its own terms.
Shaw seems to follow this reasoning in his own explanation of Microsoft's move. The company was essentially forced to plan its product rollouts around the CES keynote, when the tech press expects them to make major announcements. This puts unnecessary pressure on the company.
This year's keynote was a good example of this problem. It was a bore and upstaged earlier in the day by a big Microsoft announcement -- that Windows 8 would support ARM processors. If the journalists in attendance are unenthused, what do you think they're going to write?
As I said earlier, CES as an event has outlived its usefulness. In my seven years covering tech, I've been to one CES (that's in 2006). It wasn't a good experience. In the fewest words possible, it was too big, too crowded, and too confusing. But don't take my word for it -- listen to other tech journalists who have gone many more times than me.
I am hearing my own observations repeated by those long-time CES-goers. It's a problem for CES with no easy fix. And it's not going away any time soon.
The dynamics of the tech news media have changed since CES' humble beginnings. While years ago a yearly confab made sense, in these days of the 24-hour news cycle it doesn't work. Wait all year to make that big splashy (and expensive) CES announcement, and you run the risk of some blogger blowing your cover wide open. These companies can get a bigger bang out of their own events where they are the show, and the focus is on them.
I am not saying that CES is dead. But Microsoft's exit is a sign of the times and the start of a shift in how technology companies get their products out in front of the media and consumers. I can't say I blame them.