Windows Phone steps up its game in 2012 with new devices at CES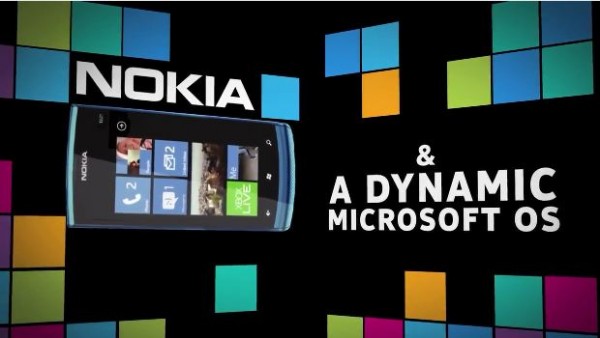 Microsoft is betting on Windows Phone and is leaning on close partner Nokia to execute that strategy. Details have leaked of the latest Windows Phone-powered device from the Finnish phone maker, dubbed the Lumia 900. To be sold in the United States as the Nokia Ace, the device will be the Windows Phone flagship.
Smartphone news site Pocketnow says that the smartphone will sport a 4.3-inch WVGA screen, 512MB of RAM, 8-megapixel camera, and 1830 mAh battery. Compared to the Lumia 710 and 800 -- which were Nokia's first Windows Phone powered devices launched in October -- the screen is much larger although its camera is the same resolution as the 800.
The site posted leaked pictures purportedly of the Ace last week, which also shows that the phone will have a front-facing camera. These specs seem to match up well with a phone pictured in a promotional ad for the Microsoft-Nokia partnership posted to YouTube in November.
Obviously, Nokia and Microsoft are acknowledging the trend in smartphones these days for bigger screens, and ensuring Windows Phone is a player in that space.
Pocketnow does not specify what processor powers the Lumia 900, although the previous two Windows devices ran on a Qualcomm 1.4GHz mobile processor. What is certainly different is the addition of LTE, which likely contributes to the additional weight of the device.
Nokia is likely to make both CDMA and GSM variants of the smartphone, although from the news it's apparent that AT&T will get first dibs. T-Mobile is also likely to eventually see the 900 as most newer Nokia handsets contain the 1700MHz AWS band necessary to allow phones to operate on the carrier.
AT&T will debut at least two other Windows Phone devices in 2012 sporting LTE according to reports: the HTC Radiant and Samsung Mendel. Windows pundit Paul Thurrott claims the Ace has a release date of March 28, but did not specify release dates for either the Radiant or Mendel, saying "before the middle of 2012".
In any case, it's a good bet that these devices (if not all) will make an appearance at the Consumer Electronics Show next week. BetaNews will have a crew in Las Vegas next week, and finding the Lumia 900 is on the to-do list.