Nokia debuts its first Windows Phones, Lumia 710 and 800

At the annual Nokia World conference in London Wednesday, Finnish mobile phone company Nokia officially unveiled its first two smartphones that will run the Windows Phone mobile operating system: the Nokia Lumia 800 and Lumia 710. These will be the first smartphones Nokia will sell in the United States since it partnered with Microsoft earlier this year.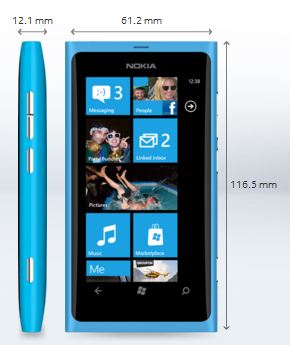 The Lumia 800 is the device that was known as "Sea Ray" in leaks back in June, and it offers a 3.7" AMOLED curved glass display, a 1.4 GHz Qualcomm MSM8255 processor with 512MB of RAM, 16GB of onboard storage, and an 8 megapixel camera. The software it runs is Windows Phone 7.5 "Mango" and it will be available internationally in both GSM and WCDMA varieties.
The design is similar to the Meego-powered N9 which Nokia debuted last month, with flat top and bottm edges, and contoured sides.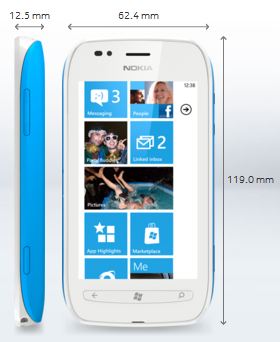 The Lumia 710 also has a 3.7" screen and a 1.4 GHz Qualcomm processor with 512MB of RAM, but it is equipped with a little bit less onboard storage (8GB) and a less dense CMOS image sensor (5 megapixel). It also runs Windows Phone Mango and will come in GSM and WCDMA models. As it is a bit lighter in the spec department, the Lumia 710 is expected to be 130 EUR cheaper than the Lumia 800.
We're headed up to New York this morning for Nokia's U.S. extension of Nokia World, so we're hoping to get some hands-on time with these new devices so we can fill you in with some first-hand pictures and video impressions of how they perform.