Scott Thompson is Yahoo's new CEO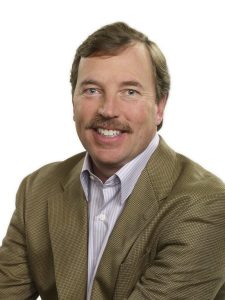 Four months after unceremoniously firing Carol Bartz over the phone, Yahoo's board today named PayPal president Scott Thompson as chief executive. Thompson will assume the new role on January 9, when he also joins Yahoo's board of directors.
Thompson comes to Yahoo amid great turmoil. The company is undergoing something of an identity crisis as it struggles to reinvent itself. Right now, Yahoo's strongest asset is a commanding brand, but its identity is increasingly amorphous, and the company considers unloading web properties in markets where its products are best known, such as Asia. Many challenges face Thompson, none the least convincing shareholders he can bring focus back to the struggling Internet giant. Yahoo shares nudged down about 3 percent in early trading -- $15.84, off the $16.11 opening and $16.25 close yesterday.
"Scott brings to Yahoo a proven record of building on a solid foundation of existing assets and resources to reignite innovation and drive growth, precisely the formula we need at Yahoo", Roy Bostock, Yahoo's Chairman of board, says. "His deep understanding of online businesses combined with his team building and operational capabilities will restore the energy, focus, and momentum necessary to grow the core business and deliver increased value for our shareholders. The search committee and the entire Board concluded that he is the right leader to return the core business to a path of robust growth and industry-leading innovation".
The board also decided Bartz was the right fit, and she wasn't. In a scathing January 2009 commentary, I expressed strong misgivings about Bartz then becoming CEO, writing: "The media company is finished" and Bartz's "credentials are all wrong for Yahoo". Thompson's Internet creds are arguably better. He served as PayPal president since January 2008. Ebay shareholders took the news poorly. Stock is down more than 3.5 percent in early trading -- to $30.22, off $30.60 opening and $31.34 close yesterday.
Bartz marked her tenure by cutting Yahoo fat -- and some muscle along with it. Thompson inherits a smaller Yahoo, but not necessarily a better one. The challenge: What to do with so many pieces that fit so oddly together?
Thompson describes Yahoo as an "industry icon", asserting it "has a rich history and a solid foundation to build on, and its continued user engagement is one of the many reasons for my enthusiasm. With the ultimate goal of delivering the value our shareholders expect, my immediate focus will be on getting to know the entire team and hearing more from all Yahoos, working closely with the engineers and product teams, and diving deeply into our products and services to learn more about what our more than 700 million users find most engaging and useful".
Bartz also took a meet-and-greet approach, before sacking the lot of them. Based on his time at PayPal, Thompson may be more builder than destroyer. That said, PayPal's business is more stable than struggling Yahoo.
"I will also be working directly with our region leaders and sales teams globally to get a clearer understanding of the needs of our advertisers and publishers", Thompson says. "Clearly, speed is important but we will attack both the opportunity ahead and the competitive challenges with an appropriate balance of urgency and thoughtfulness. I cannot wait to get started".
Yahoo put itself up for sale, when confirming Bartz's sacking four months ago and announcing search for her replacement. Microsoft, which failed in a $44.6 billion hostile takeover four years ago, has repeatedly come up as a suitor. That's really the first question for Thompson to answer: Is he there to rebuild or to tear apart -- either selling off chunks of Yahoo or the entire company. Yahoo already outsources search to Microsoft, which surely would be interested in buying that part of the business.
"Scott's primary focus will be on the core business, and as CEO and director, he will work closely with the board as we continue the strategic review process to identify the best approaches for the company and its shareholders", Bostock says. "As part of this process, Yahoo is considering a wide range of opportunities for the company's business, as well as specific investments or dispositions of assets". In other words, nothing at Yahoo is sacred and sale of the whole company or pieces of it are still on the table.