Android apps come to Windows 8 before Windows 8 comes to you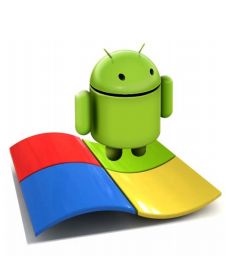 Our friends at BlueStacks have done it again. Tuesday, the Android virtualization software company announced that they have ported the BlueStacks App Player to Windows 8 for use on ultrabooks and tablets powered by x86 processors.
BlueStacks App Player has only been available for the last three months in an early alpha/pre-beta format for Windows 7, Vista, and most recently XP.
Unlike the other versions of the BlueStacks App Player, this version utilizes Windows 8's Metro UI, and integrates the user's Android apps directly into Windows' tiled interface or from the desktop, like the other versions do.
"The Metro UI is beautiful, but the number one thing Windows 8 is missing is apps," noted BlueStacks CEO Rosen Sharma. "This changes all that."