Got Windows 8? You need EaseUS Partition Master 9.1.1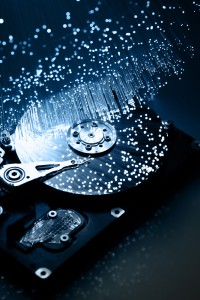 The days of having to pay to repartition your hard drive without data loss are long gone, and as time has gone on, partitioning tools have become more and more sophisticated, even for those unwilling (or unable) to pay for the privilege.
Take EASEUS Partition Master Home Edition for instance. Already one of the most fully functional free partition managers out there, version 9.1.1 has just been released, adding support for Windows 8.
Yep, if you're in the process of road-testing Windows 8, and you want to repartition your drive, you can now ditch Windows' own rudimentary tools and install EASEUS Partition Master Home Edition instead. Version 9.1.1 adds one single new feature, and that's support for both Consumer Preview and Server Beta editions of Windows 8 ahead of their official release later in the year.
If you're wondering why you'd want to install a third-party tool in place of Windows' own offering, then a look at the recent release notes will reveal just some of the advanced features it offers: the ability to merge two adjacent partitions together without data loss, for example (it's also possible to split a single partition in two, choosing what files go where too), or the option to securely wipe unallocated space after removing a partition containing sensitive data.
It's also far easier to clone the contents of one drive to another -- including a larger drive you plan to upgrade to -- using the Disk Clone Wizard, which was introduced in version 9.1. It also handles disk configurations not supported by Windows, such as copying or converting dynamic volumes to basic disks, converting logical partitions to primary (and vice versa) and even recovering lost or deleted partitions.
EASEUS Partition Master Home Edition 9.1.1 is available as a free download for personal use for PCs running Windows 2000, XP, Vista, 7 or 8. Paid-for editions offering extra features, including bootable emergency disc support, are also available.
Photo Credit: Balazs Justin/Shutterstock