Xbox Live premieres its first movie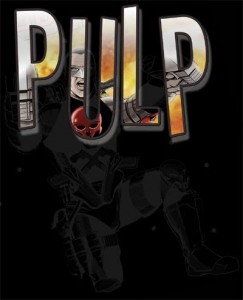 In tough economic times, raising the money and getting a movie made without any major stars in it can be more than a little challenging for independent film makers. Getting it distributed is even harder.
So instead of trying to get their movie into cinemas, releasing it straight to DVD, or even putting it out on YouTube, the makers of Pulp are distributing their low-budget British comedy via an alternative method -- Xbox Live.
The film, which follows a struggling comic book publisher who becomes mixed up in a plot to take down a crime syndicate, is available to Xbox 360 Live subscribers from today, making it the first film to premiere on the games console. It's only currently being offered in the UK, but if it's a success Microsoft may also release it in the US and other international markets later this year.
Pulp's co-director Adam Hamdy says: "Microsoft might not seem like the obvious partner for an indie comedy, but the film industry has changed. Xbox 360 can instantly distribute Pulp to millions of UK customers, and publicize the release in ways that simply aren't possible traditionally".
Talking about the decision to distribute the movie, Xbox Live product manager Pav Bhardwaj says: "It's a great fit. The film is really well aligned with our audience and it's great to support British talent".
Microsoft says it intends to distribute more films in the future, confirming what my colleague Joe Wilcox observed three weeks ago, that the future of Xbox isn't gaming.