The future of Xbox isn't gaming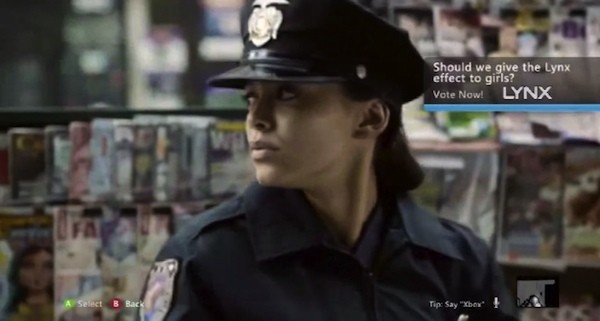 Yusuf Mehdi is one of my favorite Microsoft executives. When he played a pivotal role within MSN leadership (before the division became the Online Services Business), a perennial, 7-year money loser turned a profit and continued doing so -- for eight consecutive quarters -- until the autumn 2005 reorganization that led to Windows Live rebranding. OSB hasn't made a dime since. Mehdi kicked around in different roles, talent greatly wasted, before moving to the Entertainment & Devices division in November 2011. I posted: "Yusuf Mehdi is the best thing to happen to Xbox in years".
However, out of respect for decorum, I should say next best thing. In September 2012, Microsoft named former CBS executive Nancy Tellem as E&D president. She is Mehdi's boss after all, and both spoke yesterday about Xbox's future. She comes from an entertainment background and he is corporate vice president of Microsoft's Interactive Entertainment Business, which should tip-off future direction.
"Yes, we started with video games, but we have been on a journey to make Xbox the center of every household's entertainment", Mehdi asserts -- and that's a bold statement. Expressed differently: Entertainment console. Sony, which affiliate is a movie studio, has had only marginal success transforming rival PlayStation 3 into an entertainment platform. Meanwhile, Xbox 360 is about a decade in market and largely seen as a gaming console with entertainment benefits. How does A get to Z, or X, if you prefer?
Mehdi claims the transition is underway. Cumulative Xbox 360 and Kinect sales are 76 million and 24 million, respectively. Microsoft sold 5.2 million consoles just during the holiday quarter. Last month, the company put Xbox Live subscribers at 40 million through end of the year. Fresh number today: 46 million. Xbox Live subscribers spent about 3 hours each day on the console during 2012.
Ponder this number: 18 billion hours of entertainment consumed on Xbox last year. Not that Mehdi defines what the big "E" means. Entertainment app usage grew 57 percent from 2011.
"We believe that Xbox is being used by more people in the household, during more hours in the day and for more forms of entertainment", Mehdi claims. "People are using Xbox in the morning to work out with the Kinect Nike+ Fitness program, kids are watching cartoons, families are enjoying movies and of course people are playing blockbuster games like Halo 4".
NU Ads, NUI Direction
If you listen to Tellem, Xbox Live is becoming an entertainment network, with interactive TV content coming in the future. Dare I suggest original programming? Tellem is responsible for Xbox Entertainment Studios, based in Los Angeles, which produced an interactive red carpet experience for the Grammys and another for the upcoming Academy Awards. Kinect Sesame Street TV is project, too.
Anyone using console and cloud service surely can see where Microsoft is headed. From games to Hulu, Netflix, U-verse and Xbox Music -- or Kinect -- the 360 strives far from its video games roots. The question: How much more can the Redmond, Wash.-based company take Xbox?
Much depends on the efforts of execs like Mehdi and Tellem to make the content deals, or to extend the broader entertainment platform separate from and alongside Xbox 360's successor, which is expected for holiday 2013.
"When I worked in traditional TV, we would find ourselves saying things like 'Wouldn't it be cool if we could add an interactive aspect directly into the show and engage directly with the viewers?'" Tellem says. "With Xbox, that is possible today".
Kinect's role cannot be understated. This year, Microsoft plans to release 40 voice-controlled, customized television apps. Prime objective: Interactivity, using the new user interface, or NUI.
Earlier I assigned TV network ambitions to executives' goals, in part because of advertising. Mehdi spent much of his remaining OSB years working on content and advertising, skills he brings to E&D. Once again, Kinect is pivotal. In autumn, Microsoft rolled out what it calls "NUads" in Canada, United Kingdom and United States, with Subway and Toyota among the advertisers. Consumers engage with the ads -- speaking or waving, for example. Mehdi claims that 37 percent of consumers responded to interactive-polling, which beats passive commercials TV watchers can skip using DVRs. (Photo top shows a poll.)
To date, Microsoft can't chock up great online services ad successes -- nothing like Google. Can NUads be different or can Xbox truly become an entertainment console? Perhaps, if the Mehdi magic making MSN profitable comes to Xbox.