Opera to power new Samsung Blu-ray players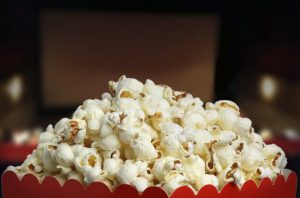 Opera may be thought of as just a web browser, but the company looks to change that by branching out to the connected devices market. This includes smart TV's, Blu-ray players and set-top boxes and provides a path for Opera to become mainstream, even though many of those customers may never realize they are using it.
Today the Norwegian company announces that it is partnering with Korean hardware maker Samsung to power the 2013 line of Blu-ray players. The Opera Devices Software Development Kit (SDK) will offer video support for YouTube, BBC iPlayer and more. "The new Opera-powered Samsung Blu-ray players provide viewers with the ultimate home entertainment experience by not only allowing viewers to watch their favorite Blu-ray Discs and DVDs, but also to enjoy various streaming video services with ease" Opera says in a statement.
The Opera Devices SDK supports HTML5, CSS, JavaScript, SVG, 2D Canvas and WebGL and promises better web-content rendering and streaming performance. "Samsung's Blu-ray players powered by Opera offer great performance and support for the latest web technology, resulting in easier and better access to popular online video services" Opera tells us.
Meanwhile, Aneesh Rajaram, Senior Vice President of TV & Devices for Opera Software boasts "With best-in-class support for web and TV standards, plus unmatched rendering performance, the new Samsung Blu-ray players with popular web-based online video will make it even more tempting to stay on the couch".
The new Opera-powered Samsung 2013 Blu-ray players will be available globally soon, but an actual release date has not yet been announced. Samsung Blu-ray players support YouTube, Netflix, Hulu, Pandora and many more apps.
Photo Credit: Mikael Damkier/Shutterstock