Top 10 Android battery-sucking vampire apps -- get your garlic and holy water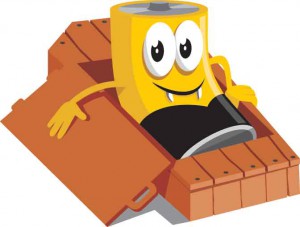 As smartphones and tablets evolve, they get faster and gain more features. However, there is one place where they are still lagging -- battery life. Many devices still require daily charging. Not only is this annoying, it is dangerous too. After all, you cannot call 911 from a dead phone.
While some newer devices such as the Droid Maxx and iPad Air are class-leading in battery longevity, people still want more. A good way to increase battery life is to avoid using apps that suck your battery like vampires. Today, KS Mobile announces its list of the top 10 Android vampire apps.
"KS Mobile, the innovative makers of the free Clean Master utility app for Android 2.1 and up, today announced its index of Top 10 Android Vampire Apps that drain the most battery on Android smartphones worldwide. This list is ranked based on the highest average frequency that apps trigger a warning to smartphone users about their own battery consumption levels", says KS Mobile.
Adam Morley, Product Manager of Clean Master says, "we want to empower our users to keep their smartphones operating smoothly and efficiently, that's why we want them to know which apps they enjoy the most might be draining their battery life more than they know. Eliminate the frustration of being left with a dead smartphone by practicing smart battery preservation on your Android and being selective about which apps you use".
The company lists the following battery-sucking apps as being the worst offenders:
| | | | | | | |
| --- | --- | --- | --- | --- | --- | --- |
| Ranks for Battery Consumption | | Top 10 Battery Draining Apps for Android | | Developer | | App Category |
| 1 | | Camera360 Ultimate | | PinGuo Inc. | | Camera |
| 2 | | Outlook.com | | Microsoft + SEVEN | | Mail |
| 3 | | EZ Weather Forecast & Widget | | EZMobs | | Weather |
| 4 | | Viki: Free TV, Movies & News | | Viki, Inc | | Media |
| 5 | | Zello PTT Walkie-Talkie | | Zello Inc | | Messaging |
| 6 | | Temple Run 2 | | Imangi Studios | | Games |
| 7 | | Imo free video calls and text | | imo.im | | Messaging |
| 8 | | Racing Moto | | Top Casual Games | | Games |
| 9 | | Fruit Ninja | | Half Brick Studios | | Games |
| 10 | | Candy Crush Saga | | King, Ltd | | Games |
Of course, if you depend on a battery-sucking app, there is not much you can do if there isn't a more energy-conservative alternative available. However, consumers should at least be given the knowledge of the biggest offenders, so they can be empowered to decide how to proceed.
The company also offers the following tips to conserve juice and keep your battery healthy:
Disable automatic time zones/time and the clock manually otherwise your device will constantly be requesting location/time data and it's almost entirely unnecessary.
Reduce the push frequency of email/weather/social media.
Disable Wi-Fi/data while playing offline games which present ads, for many apps they will be unable to push you ads during gameplay without a connection.
Try to charge the battery before it falls below 20 percent, it's not good to run them completely dry.
Use the official chargers for your devices, an aftermarket charger may not charge at the correct voltage or have other deficiencies.
Charging via a power outlet is often times much more effective than charging via USB.
When you are done with an app try to actually shut it down instead of pushing it to run in the background.
Try to avoid playing graphically intense games while charging.
Try to run a full charge from around 20 percent to full at least once a month.
Disable giving location based information to your apps unless necessary (i.e. Maps, Dating, etc.)
Turn off your GPS whenever not needed.
Reduce screen brightness.
Avoid leaving your phone plugged in once fully charged.
What do you do to conserve battery power? Tell me your tips in the comments below.
Image Credit:  Jamesbin/Shutterstock