Advertise you can't afford to own iPhone 5s or Galaxy S5 with Lumia 830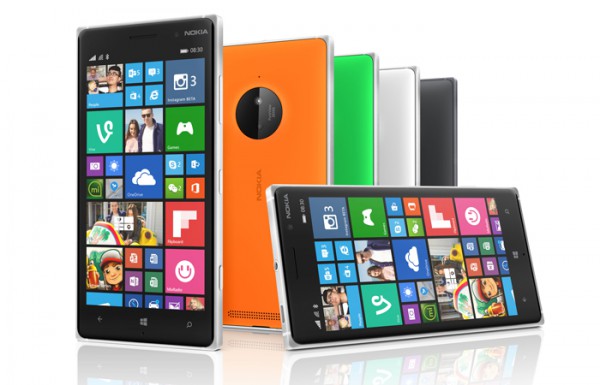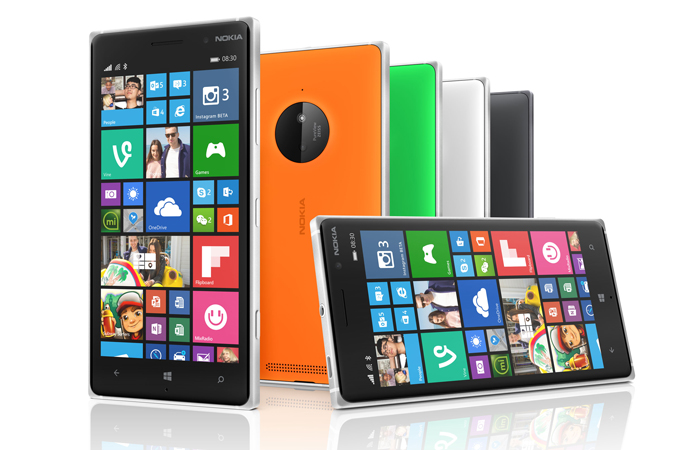 Microsoft today introduces Lumia 830, a new Windows Phone 8.1 device that is advertised by the software giant as "the first affordable flagship" smartphone. The device is touted to give rival devices from Apple and Samsung a run for their money, so let's take a look at what it has to offer.
The highlight of Lumia 830 is its PureView-branded main camera, which is paired with some very interesting software features, which allow users to, for instance, change the intensity of the flash in the captured still, after the fact. It is aided by optical image stabilization. To showcase just how capable the 10 MP unit is, Microsoft inexplicably compared Lumia 830 with an outdated flagship, Apple's iPhone 5 which is verging on two years of market time. Thankfully, Microsoft has not gone crazy (well, maybe it did).
Microsoft knows that the smartphone market didn't stop in 2012, which is why it's labeling its Lumia 830 as a much more affordable alternative to Apple's iPhone 5s and Samsung's Galaxy S5. Its strategy does not make much sense though, seeing as it already has a more suitable flagship in its range, Lumia 930, which is also cheaper than the two rival flagships. Microsoft is sending mixed messages, which is not what it should do. Lumia 830 will cost €330, before taxes and subsidies.
Other specs include: 5-inch IPS display with a resolution of 720 by 1,280; 1.2 GHz quad-core Qualcomm Snapdragon 400 processor; 1 GB of RAM; 2,200 mAh battery; 0.9 MP secondary camera (capable of 720p video; the main one can record 1080p video); 16 GB of internal storage; microSD card slot; 4G LTE; Wi-Fi 802.11 a/b/g/n; NFC. Lumia 830 comes in at 139.4 x 70.7 x 8.5 mm and 150 grams.
Since Microsoft made this comparison, judging by the specs it comes with, Lumia 830 is clearly not as powerful as iPhone 5s or Galaxy S5. That may lead to it not being taken seriously by some smartphone buyers, who expect top-of-the-line specs in a flagship.
Lumia 830 also packs wireless charging, which is a welcome addition, much like the free three-month Skype Unlimited World subscription, the latter of which is a complimentary add-on with every purchase of a new Lumia device (presumably, running Windows Phone 8.1). It goes on sale this month.
Alongside Lumia 830, Microsoft also introduced Lumia 735 and Lumia 730, two even more affordable Windows Phone 8.1 devices. The former goes for €214 while the latter costs €199, before any taxes and subsidies are applied. The main difference between the two is the dual-SIM support, found in Lumia 730.
Here are the main features: 4.7-inch OLED display with a resolution of 720 by 1,280; 1.2 GHz quad-core Snapdragon 400 processor; 1 GB of RAM; 6.7 MP main camera; 5 MP secondary camera with a wide-angle lens; 8 GB of internal storage; microSD card slot; HSPA+ (Lumia 730) or 4G LTE (Lumia 735); NFC; Wi-Fi 802.11 a/b/g/n; wireless charging (Lumia 735). Lumia 735 comes in at 134.7 x 68.5 x 8.9 mm and 134.3 grams, while Lumia 730 comes in at 134.7 x 68.5 x 8.7 mm and 130.4 grams.
Lumia 730 and Lumia 735 are touted to be great for selfies and video chats (well, Skype calls, to use Microsoft's own words), thanks to the high-resolution front-facing camera, which has a lens equivalent to 24mm in full-frame terms (all you need to know is that you can fit a lot in the frame). To make it easy to take selfies, Microsoft bundles the Lumia Selfie app, as part of the new Lumia Denim firmware, which is also available on Lumia 830. They ship this month.
Speaking of Lumia Denim, the new firmware will improve the imaging experience on Lumia 930, Lumia Icon and Lumia 1520, thanks to dedicated apps like Lumia Camera. It replaces Nokia Camera, and adds features like improved capture time, 4K-quality video recording at 24 FPS, Auto HDR and Dynamic Flash. There are also better processing algorithms, touchless integration with Cortana (you can now say "Hey Cortana" to trigger the digital personal assistant when the smartphone is idling) and integration of more apps and information into Glance Screen.
Microsoft says that the Lumia Denim software upgrade, which is based on Windows Phone 8.1 Update 1, will ship starting in Q4 2014 to existing, compatible Lumia Windows Phone devices.