Google responds to Wall Street Journal's FTC-report hatchet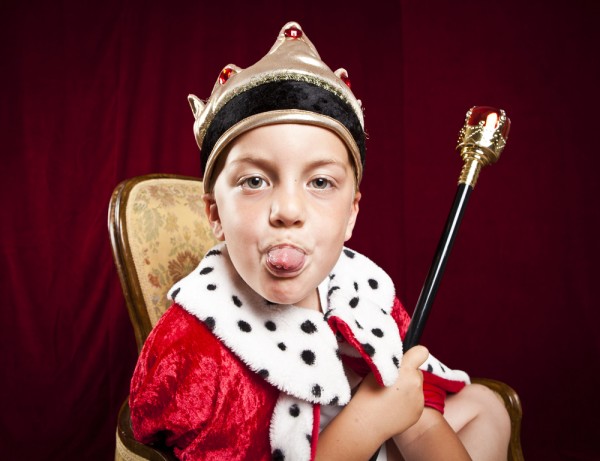 Today, Rachel Whetstone, Google's senior vice president of communications and policy, asks what has been on my mind since a stunning scoop set the Wall Street Journal against the Federal Trade Commission and the search and information giant. As I explained in an analysis of the news reporting, the story is flush with insinuation and veiled accusation, bereft of context.
Among my more serious concerns: Journal-parent News Corp's ongoing tug-a-war with Google's business model and its impact on paid content. Both entities likely would benefit by any means that trustbusters could crimp Google. The scoop's timing and tone look like they intend to influence European Union public policy. Ms. Whetstone's response is brilliant, because it gets to the point: Conflict of interest taints the Journal's credibility and impartiality. She rightly observes: "We understand you have a new found love of the regulatory process, especially in Europe".
Skewed View
Big scoops rarely are as juicy as this one. As part of a Freedom of Information Act request, the FTC released a partially unredacted report. The Journal's subsequent March 19, 2015, story, "Inside the U.S. Antitrust Probe of Google", by Brent Kendall, Brody Mullins, and Rolfe Winkler, asserts that in 2012 agency staff recommended prosecuting Google for antitrust violations, while Commissioners cleared the company months later. The story implies strong division within the FTC and insinuates that someone acted improperly.
From my thrice reading the story, then followup, "Google Avoided FTC Probe but Others Loom", the  Journal's news reporting increasingly feel like manipulation rather than good journalism. The stories come at a time when they could conceivably influence the EU's Google antitrust case. Days after the story published, I told my colleagues, in our chat newsroom: "It was obvious that somewhere around the third or fourth story, based on the first, that the Journal would essentially accuse the White House of impropriety". That story, on March 24: "Google Makes Most of Close Ties to White House".
Rachel Whetstone's no-nonsense response questions the Journal's impartiality and the reporting's accuracy. Like a prosecutor presenting a case, she begins with motive:
Last year Robert Thomson, CEO of News Corp, accused Google of creating a 'less informed, more vexatious level of dialogue in our society'. Given the tone of some of your publications, that made quite a few people chuckle. This week you were at it again. One of your newspapers, The Wall Street Journal, accused Google of wielding undue political influence. Blimey!
The quote she cites comes from a Sept. 8, 2014, News Corp release explaining that the chief executive opposed Google's proposed settlement with the European Union. In the accompanying letter to Joaquín Almunia, the EU's commissioner for competition, Mr. Thompson sternly states that "the value of serious content has been commodified by Google. The uniqueness of news sites has been undermined by aggregation of content which transfers the front page to the Google home page. Readers have been socialized into accepting this egregious aggregation as the norm".
I agree, by the way. My ebook Responsible Reporting: Field Guide for Bloggers, Journalists, and Other Online News Gatherers is highly critical of the search giant. I write:
The Fourth Estate is collateral damage of the Google 'free economy'—that is giving away valuable content subsidized by online advertising to get high search ranking. Problem: There is too much content, and too much of it alike, for ads to financially support. Excessive ad space means lower page rates and greater competition for advertisers...

Media, whether established or new, is bound to the Google free economy, from which search dependence is inescapable. The company's business model is insidious and fundamentally undermines the quality of news reporting everywhere. Let's italicize. Google is a leech that feeds off the intellectual property of legitimate content producers. The search giant profits from your good work, reducing its value in the process. Stated differently, 'You create it, we sell it, and you must give it away for free'. How convenient that Google assigns such value, free, to someone else's good work, while producing little content of its own.
As a journalist trying to report responsibly, I share many of Mr. Thompson's criticisms about Google's undue influence on news organizations that pay staff to produce quality, original content and efforts to profit form it. That said, I can't ignore questionable journalism that seeks to influence, presumably for self interest, rather than to illuminate for the public good.
Point-by-Point
The Journal didn't release the report immediately but waited until March 24. It's worth reading. The FTC issued a long response the following day, which included: "Contrary to recent press reports, the Commission's decision on the search allegations was in accord with the recommendations of the FTC's Bureau of Competition, Bureau of Economics, and Office of General Counsel".
The point is important. The partially—about one-half—unredacted report represents no more than one-third of the contributions determining the FTC's eventual decision regarding Google. As Ms. Whetstone observes, the Journal takes more sensational view that insinuates Commissioners acted against staff recommendations.
But for the FTC Commissioners to act against FTC staff, there must be a reason—some influence. The Journal's "White House ties" story is explicit:
Google's access to high-ranking Obama administration officials during a critical phase of the antitrust probe is one sign of the Internet giant's reach in Washington. Since Mr. Obama took office, employees of the Mountain View, Calif., company have visited the White House for meetings with senior officials about 230 times, or an average of roughly once a week, according to the visitor logs reviewed by the Journal.
Ms. Whetstone responds:
Of course we've had many meetings at the White House over the years. But when it comes to the information the Journal provided to Google about these meetings, our employment records show that 33 of the White House visits were by people not employed here at the time. And over five visits were a Google engineer on leave helping to fix technical issues with the government's Healthcare.gov website (something he's been very public about). Checking through White House records for other companies, our team counted around 270 visits for Microsoft over the same time frame and 150 for Comcast.
She then identifies other meetings, and what they were about. Among the examples: "One of the meetings specifically called out by the Journal was actually a meeting with our Chairman, Eric Schmidt, and Chief Legal Officer, David Drummond, with several other technology companies to discuss copyright legislation (the draft SOPA/PIPA laws that were ultimately dropped by Congress)".
Of course, Google has its own agenda, but public companies aren't charged with protecting the public interest, as newspapers are supposed to. For the search and information giant, no rebuttal can be enough. I strongly suspect the Journal's hatchet cut deeper wounds into Google's already scarred public image.
Hint of scandal here could be divisive across the pond, fragmenting whatever coalition of supporters Google may have amassed. Given the EU Competition Commission's already chill embrace, insinuation of wrongdoing may be damaging enough.
Photo Credit:  tommaso lizzul/Shutterstock