Philips lets you control your Hue lights from Apple Watch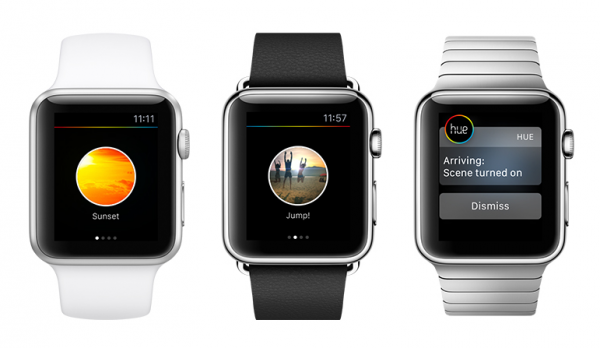 Yesterday was the big day for Apple Watch, and also a big day for companies looking to capitalize on the hype and sales. We've seen Amazon jump on board, along with many others. Now the top lighting manufacturer in the world is getting into the game also, as Philips announces that it will be offering customers the chance to control their Hue lights right from their wrists.
Hue, if you aren't familiar, is a line of lightbulbs that are internet connected and can be controlled from multiple devices -- Apple Watch is the latest.
"We know that light is at the heart of the digital home," says Eric Rondolat, Chief Executive Officer at Philips Lighting. "With Apple Watch you can instantly adapt Philips Hue lighting to suit every moment and occasion. Together we are making personalized lighting simpler and more accessible through the convenience of Apple Watch".
Philips points out that if you have geofencing activated then your lights can be on when you arrive home and you'll get that notification via your watch.
"As a part of a seamless ecosystem covering bulbs, lamps and controls, as well as integration with the Apple HomeKit; Philips Hue offers new lighting experiences that are personal to you", the manufacturer states.
You can get more information at the MeetHue website.