Microsoft Surface Hub shipping slips to 2016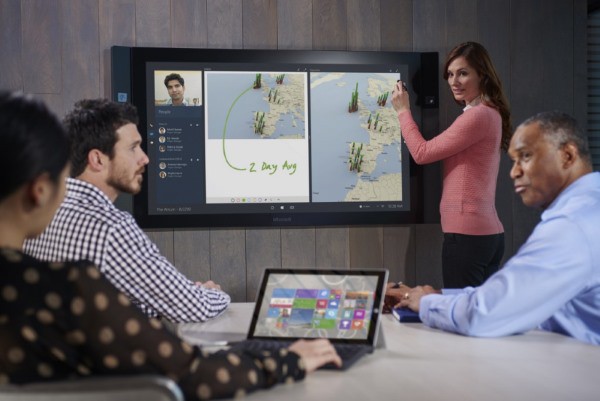 Microsoft today notified customers that Surface Hub orders will not ship until January 1, 2016. The super-sized conference-friendly Surface tablet has been available for pre-order since the beginning of July, and Microsoft had already indicated that the original ship date of September 1 was going to be delayed.
Available in both 55- and 84-inch versions, the Windows 10-powered device has generated a great deal of interest, and this is the reason Microsoft cites for the delay.
Despite the four-month delay, there will be no let-up in pre-orders; the device remains available to order even though it will now not be available until the New Year. The announcement was made with very little fanfare on the Surface Blog where a post from July was updated with the new date. Rather than providing further details, the updated post limits itself to saying:
UPDATE (August 12, 2015): Surface Hub devices will begin shipping on January 1, 2016
While businesses who have placed orders for a Surface Hub already knew that the device would not ship as early as hoped, many would have preferred that the delay would have been shorter. It is unlikely that delaying shipping until next year will harm sales too much as Surface Hub sits in a category of its own, with little -- if any -- competition to speak of.