Windows 10 Insider Preview Build 10565 introduces support for nested virtualization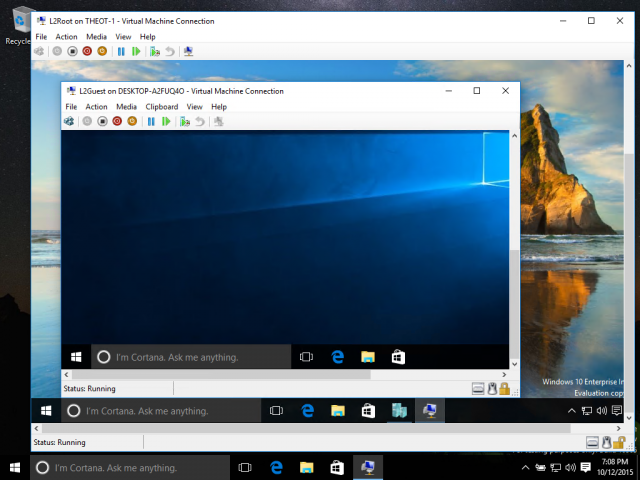 Even though Windows 10 was officially released months ago, development has not stopped at Microsoft. The software giant is actively working on new updates as part of its Windows-as-a-service strategy, employing the help of Windows Insiders to test all the major changes.
One such change is support for nested virtualization, a feature that allows users to run virtual machines inside virtual machines. While Microsoft has initially kept quiet about its availability, a version is actually part of Windows 10 Insider Preview 10565, which was released earlier this week.
The preview for nested virtualization support comes "in preparation" of the first public preview for Hyper-V Containers. Given that it is not ready for prime time, Microsoft says that this new feature has lots of known issues and functionality is not complete. And it only works with Hyper V at this stage; this eliminates third-party virtualization programs like VMware right now.
You can see the nested virtualization feature in action in the screenshot at the top of the article. To demonstrate it, on a Windows 10 system, Microsoft created a Windows 10 virtual machine, which, in turn, powers another Windows 10 virtual machine.
Obviously, this is not a feature aimed at average users. But it comes in handy in certain scenarios, like software testing. Of course, you need a very powerful machine to smoothly handle all the extra load. To learn more about what's in the preview, check out Microsoft's TechNet blog post.