Stop doing quizzes on Facebook if you place any value on your privacy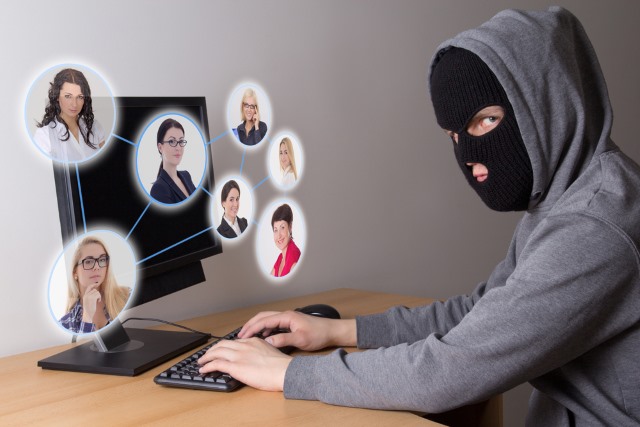 You might think that talking about Facebook and privacy in the same breath is a little odd. The two just don't go hand in hand, surely? Trying to use Facebook whilst maintaining your privacy is an exercise in futility, right? Well, yes, it's certainly true that hitting a social network is not the thing to do if you want to fly under the radar, but many people do not realize just how easy it is to unwittingly hand over reams of personal information to companies and persons unknown.
While a majority of users are aware that anything they post -- essentially -- becomes Facebook's property, and can be exploited in a variety of ways. Anything shared to the social network can be used to dig up an ever-more accurate picture of who you are, where you are, what you do, what you like, and who you know. Quizzes, personality tests, friend comparisons, and year in review apps, however, are blackholes for personal data -- and the huge range of apps from Meaww have been singled out as being a major cause for concern.
Also read:
Take a look at the Meaww website, and you'll find a range of familiar sounding quizzes, all of which have a social element to them. "Which friend is your total opposite?", "Who is your gossip partner?", and "Which friend could be the peanut-butter to your jelly?" -- who could resist discovering the answers to such important questions?! Of course, Meaww can't just guess what it needs to know about you, you have to hand it over.
A disclaimer at the bottom of the page proclaims: "All content is provided for fun and entertainment purposes only". Fair enough, you might think, but that's far from being the end of the story. If we're being picky -- or accurate, as I like to put it -- it's also not true. It's not just about fun and entertainment. There is some entertainment to be drawn from learning which of your Facebook friends is willing to take a bullet for you, sure, but let's be honest about the purpose of these apps.
Meaww is not acting out of the goodness of its heart in providing entertaining tools free of charge. The company directly and indirectly benefits from everyone who pumps their personal details -- and those of their friends and family -- into them. History has already showed us that social network users are rubbish at locking down their settings, and checking what is going on in the background. This is something that Meaww takes full advantage of, requesting access to Facebook users' email address, photos, timeline posts, friends and more, in the full knowledge that the lure of a silly app that pumps out nonsense will be enough to persuade people to just click through without giving a thought to what granting such permission actually means.
So what does it mean? It means that any information provided about you and your friends can be collected and sold onto advertisers. There is simply no way to know where it ends up and what, ultimately, it will end up being used for. Meaww could sell the data to an advertiser -- or, more likely, multiple advertisers -- who could in turn sell it on to another company. The more levels of on-selling that are introduced, the less integrity there is. It's almost like a money laundering process. Filter data through enough companies, and there is no way of knowing where it came from, but this does not in any way reduce its value.
Meaww's privacy policy admits as much:
Please be aware that this Privacy Policy does not apply to the practices of entities Meaww does not own or control, or to individuals whom Meaww does not employ or manage, including any third parties to whom Meaww may disclose Personal Information (as defined below) pursuant to the terms and conditions of this Privacy Policy.
There is also the admission that:
Meaww processes Personal Information on its servers in many countries around the world. Such information may be stored on any of our servers, at any location.
With differing levels of security and privacy to be found around the world, this also represents a cause for concern. Meaww gives the impression of being open in its privacy policy, but it's little more than lipservice.
Except as described hereunder, We do not share your Personal Information with third parties unless We have received your permission to do so, or given you notice thereof (such as by telling you about it in this Privacy Policy), or removed your name and any other personally identifying information from it.
The company washes its hands of any responsibility for how personal data is handled. Anything could happen... it's all out of Meaww's control.
We are not responsible for the practices employed by any websites or services linked to or from Meaww, including the information or content contained within them. Please be aware that if you choose to use a link to go from Meaww to any third party's website or service, such third party's own rules and privacy policy (and not our Privacy Policy) will apply and govern your activities and any information you disclose while interacting with such third parties.
In many regards, highlighting the privacy concerns associated with Facebook can be seen either as stating the obvious, or preaching to the converted. But adopting that attitude assumes a level of privacy knowledge that many web users simply don't have.
If you want to make a resolution for 2016 consider making it your mission to educate friends and family about the importance of keeping private data private -- and also that it is possible to compromise other people's privacy.
Photo credit: Di Studio / Shutterstock