SanDisk announces 'world's fastest' Extreme PRO microSDXC UHS-II card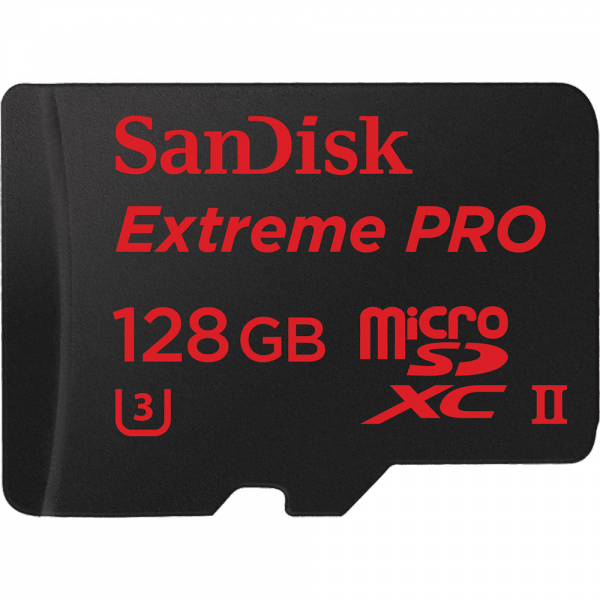 When it comes to microSD cards, they are plenty small enough. We are at a point where making storage cards any smaller would be downright ridiculous -- they are too easily lost as-is. With that said, how can companies continue to push the envelope? Speed.
SanDisk is one of the leaders for storage like cards and flash drives; its cards are reliable and fast. Quite frankly, I only trust my photos to its cards, but I digress. The company is making its microSD lineup even better, with the all new Extreme PRO microSDXC UHS-II, which it claims is the world's fastest such card.
"The new card, available in 64GB and 128GB capacities, delivers transfer speeds of up to 275MB/s to offload high-quality content at record speeds. Featuring Class 10 and UHS Speed Class 3 (U3), the SanDisk Extreme PRO microSDXC UHS-II card is perfect for capturing Full HD and 4K Ultra HD video on the latest action cams, drones and smartphones. It also includes a USB 3.0 card reader to conveniently offload files to a PC", says SanDisk.
Dinesh Bahal, vice president, product marketing, SanDisk explains, "action cameras are now the fastest-growing segment in digital imaging and drones are becoming increasingly popular, creating an opportunity for people to capture more high-capacity, high-quality 4K Ultra HD content. We designed this card specifically to address consumers' needs for a faster solution when transferring massive files – and now, with nearly 3x the speed of our fastest microSD UHS-I card, this new offering dramatically reduces time spent transferring content".
SanDisk shares the following specs.
| | | |
| --- | --- | --- |
| Capacity | 128 GB | 64 GB |
| Read Speed | up to 275MB/s | up to 275MB/s |
| Write Speed | up to 100MB/s | up to 100MB/s |
| Form Factor | microSDXC | microSDXC |
| Video Speed | Class 10 (C10) and UHS Speed Class 3 (U3) | Class 10 (C10) and UHS Speed Class 3 (U3) |
| SD Adapter | Includes USB 3.0 Reader | Includes USB 3.0 Reader |
If you want to buy this cutting-edge technology, you had better be prepared to dig deep into your pockets, y'all. The 64GB card is $180, while the 128GB variant is a shocking $300 -- hey, at least a USB card reader is included!
Of course, early adopters always pay a premium -- prices should come down on these cards over time, and in turn, previous generation cards should see a drop too. If you are ready to part with your cash, you won't have to wait too long, as SanDisk promises a Q216 release.