Google fails Gmail users with misguided 'Mic Drop' April Fool's prank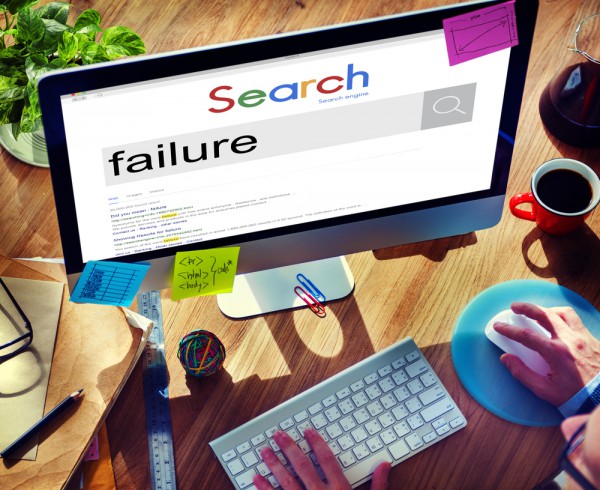 As a tech enthusiast, I dread the stupid April Fool's Day every year. What should probably be a fun day for children to pull safe and respectful pranks, has evolved into a day when companies announce fake products. Is it all in good fun? Yes, but some of these companies are publicly traded and worth billions of dollars. It's time to grow up. Some of us are interested in legit news.
One such company, Google, provides services to billions of people -- including some for business use. And so it has a responsibility to its users, and shareholders, to not cause harm with goofy jokes. Today, the search giant does exactly that, however, with a prank called "Mic Drop". In fact, the prank was so misguided, that Google has since pulled it.
"Today, Gmail is making it easier to have the last word on any email with Mic Drop. Simply reply to any email using the new 'Send + Mic Drop' button. Everyone will get your message, but that's the last you'll ever hear about it. Yes, even if folks try to respond, you won't see it", says Victor-bogdan Anchidin, Software Engineer. Clicking the button sends a GIF of a Minion dropping a microphone before shutting down the email thread.
Really, Google? Placing a fake send button next to the real one? I am not sure who is in charge of the asylum over there in Mountain View, but people use your email service for serious things. Such a blatant disregard of respect could have dire results for people both personally and professionally.
Over on Business Insider, they share some examples of how things have gone wrong for some users -- if the users are to believed. Trolling or not, the potential for these things are all too real. As someone who planned a family funeral earlier this year, and utilized Gmail to do so, the last thing I would want is an April Fool's prank sabotaging it.
Those that use Gmail for business, could end up losing their jobs, or potentially embarrassing themselves in front of coworkers or clients. While you may think this is overkill, I am honestly rethinking my use of Gmail going forward.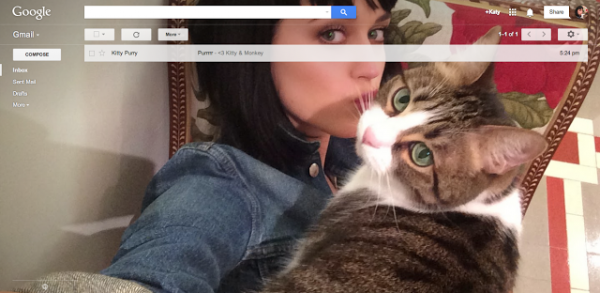 I covered similar nonsense in a 2014 article called "Hey Google, grow up -- enough with the April Fool pranks already". In it, I wrote the following regarding a "Shelfie" prank.
It set my theme as a picture of Katy Perry -- While seemingly harmless, I was checking my email in public. I like to get respect from people I work and meet with. The picture makes me look goofy. I actually like Ms. Perry, but not when I am trying to make a certain impression. Some may say that I could have just closed the window. However, the pop-up says "Not sure? Use the Top Trending Shelfies". I wasn't sure, so that's what I did.
Enough, Google. You have been doing this for far too long. Luckily, with the "Mic Drop" prank, Google got the message and pulled it. Anchidin writes the following.
Well, it looks like we pranked ourselves this year. Due to a bug, the Mic Drop feature inadvertently caused more headaches than laughs. We're truly sorry. The feature has been turned off. If you are still seeing it, please reload your Gmail page.
Calling this a bug is disingenuous, adding more fuel to the fire. Either way, it can't harm anyone else today.
Do you think it is time for Google to drop the April Fool's Day shtick? Tell me in the comments.
UPDATE: Google apologizes a second time.
We heard feedback that some of you were negatively impacted by this feature, so we quickly turned it off late last night. In addition, we are working to bring back Mic-Dropped messages that had subsequent replies to your inbox, so you can read those.

We realize many of you use Gmail for very important messages, and we are sorry if Mic Drop was in any way harmful to you. Note that if you're a Google Apps business, education or government user this feature was never turned on.

At Google we have a culture of sharing what we learned when things go wrong, and we want to share these learnings with you:

We should have asked you before turning on the feature, and it should have included a confirmation before sending.
We didn't anticipate accidental clicks: "Send + Mic Drop" was too close to other send buttons ("Send" as well as "Send & Archive"), which caused confusion. 
And yes there was a bug. It was rare, but possible to press the regular "Send" button and still Mic Drop if you did the following: 

Opened a new compose window
Pressed the "Send & Mic Drop" button with no recipients and saw error message
Edited the message by adding message recipient(s)
Pressed the regular send button.

Again, sorry. We love April Fools jokes at Google, and we regret that this joke missed the mark and disappointed you. 
Photo credit: Rawpixel.com / Shutterstock