SolidRun x86 Braswell MicroSoM runs Linux and full Windows 10, destroys Raspberry Pi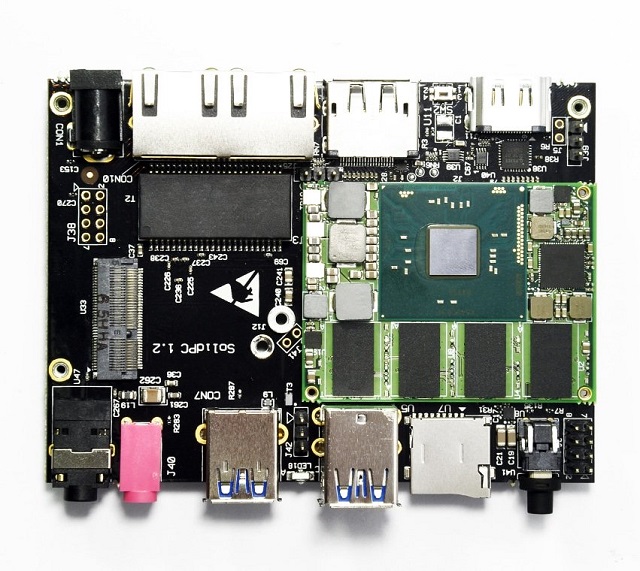 The Raspberry Pi is popular for three major reasons -- it is small, inexpensive, and doesn't consume a lot of electricity. This makes the board very popular for things like education, servers, IoT projects, and media playback. Unfortunately, as many consumers find out quickly, the Raspberry Pi computers are woefully underpowered for some needs. In other words, despite the low cost, it isn't necessarily a bargain.
Today, SolidRun announces an Intel Braswell-based MicroSoM. Unlike the ARM-powered Raspberry Pi, this is x86 compatible, meaning it can run full Windows 10. Plus, if you install a Linux distro, there will be far more packages available, such as Google Chrome, which is not available for Pi. Heck, it can probably serve as a respectable desktop. Even though it costs more than the Raspberry Pi, is it a better deal?
ALSO READ: How to: Install Google Chrome web browser on Ubuntu Linux (and uninstall Firefox)
"At 53mm by 40mm, these new MicroSoMs provide unheard of design flexibility while also eliminating the headache of having to design complicated power-delivery subsystems thanks to its single power input rail design. SolidRun's Braswell MicroSoM also offers flexibility in RAM options, ranging from 1GB to 8GB configurations, and offers on-board support of eMMC storage up to 128GB. Its robust design and unsurpassed HD Edge surveillance, event detection, and statistical data-extraction capabilities makes it the platform of choice for mission-critical applications requiring guaranteed reliability", says Solidrun.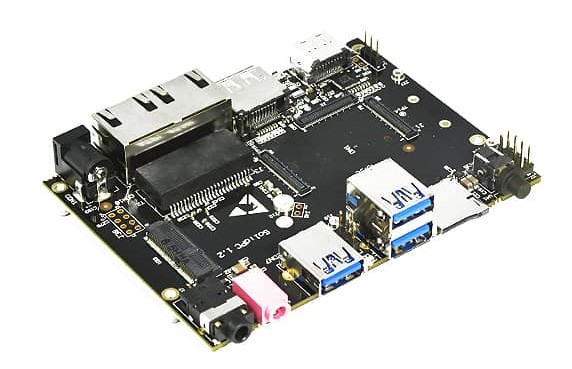 The company further says, "for manufacturers wanting an even greater head start on engineering x86-based products, SolidRun offers the SolidPC Q4 single-board-computer (SBC). This ready to deploy SBC is compatible with all SolidRun Intel Braswell based MicroSoMs and offers a variety of communications interfaces that are ideal for IoT product designs, including Gigabit Ethernet ports, USB 3.0, HDMI and DisplayPort output, IR receiver, and provisions for Bluetooth and Wi-Fi".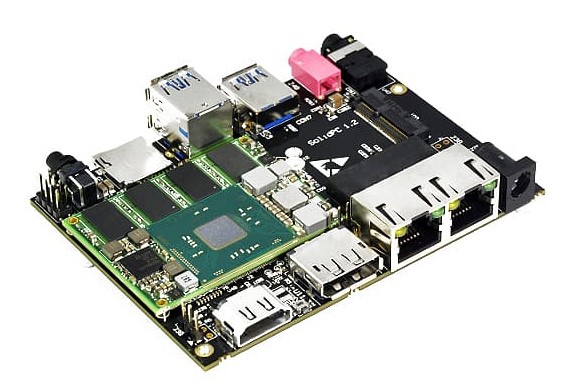 Yes, you are reading that correctly. The board itself, which starts at $117, will not operate on its own. To make it a full-fledged usable device for projects and other uses, you must add the SolidPC Q4 single-board 'carrier' computer which is $40. In other words, you are looking at a minimum of $157 -- you could buy four Raspberry Pi 3 computers for that!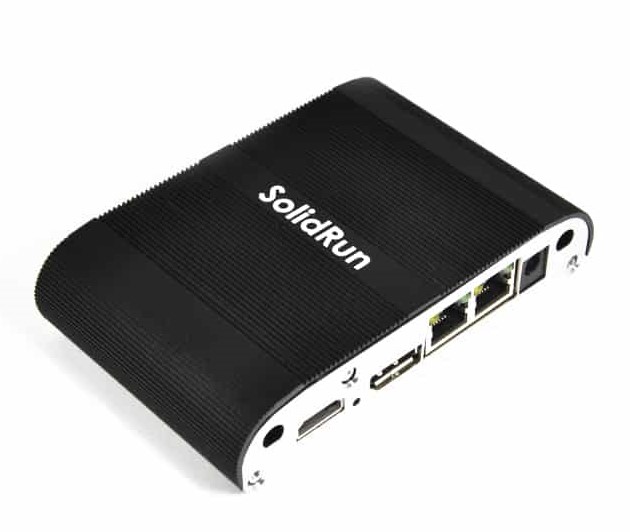 All in all, it comes down to what you need. If you need an x86-based mini computer, the ARM-based Raspberry Pi at any price is not a good deal.
You can see optional configurations below.
SolidPC Q4 Specifications
SoM Model 
Quad Core Intel Braswell E8000
Quad Core Intel Braswell N3710
Memory and Storage 
Up to 8GB DDR3
uSD UHS-1 Support eMMC
M.2 (2242) SSD Connector
Connectivity
Display Port
HDMI 1.4b (up to 4k30fps), 2×RJ45 with PoE option
3×USB 3.0 Host
M.2 2230 Connector for Wi-Fi/BT 2×UART Headers
I/O and Misc. 
Power on Button Reset Button Infra-Red Indication LEDs
OS Support 
Windows, Linux, Android
Power
DC input 7V-21V Battery for RTC
Dimensions
100mm×80mm
Enclosure
Optional Metal Enclosure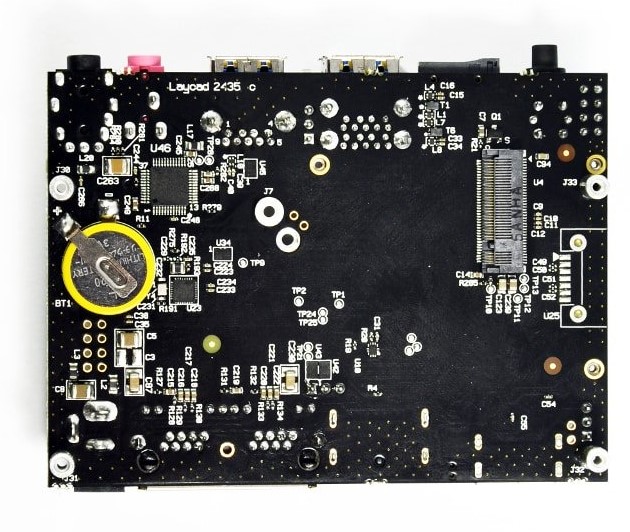 Does the SolidRun "destroy" the Pi? From a raw performance perspective, absolutely. That cannot be denied. Some folks will take issue with that claim due to the price difference, and I understand that point. But again, just looking at performance and potential, it is no contest. If a Raspberry Pi 3 meets your needs, however, then more power to you.
Want to configure your own SolidRun x86 Braswell MicroSoM/SolidPC combo? You can do that here.