Windows 10 Creators Update Preview Build 14971 for PC arrives on the Fast ring, includes Paint 3D, removes Command Prompt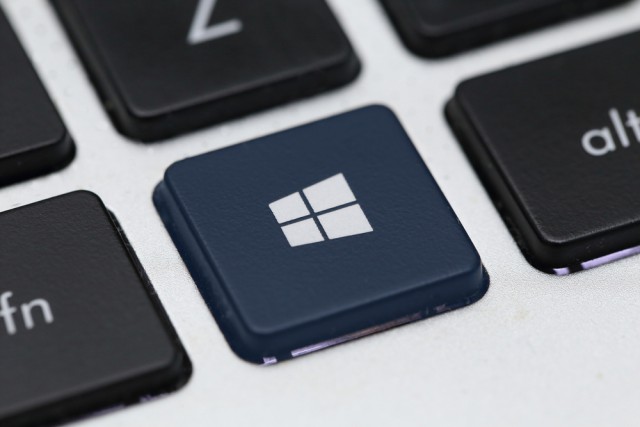 Continuing its weekly update schedule, Microsoft has rolled out another new Insider Preview build to the Fast ring. Build 14971 is only for PC this time around. Windows 10 Mobile users on the Slow ring can however, now upgrade to Build 14965.
There won't be a new Insider Preview build for either platform next week, due to Thanksgiving, so you'll have to make do with this one, which offers some interesting additions, and also says goodbye to the Command Prompt.
The Creators Update focuses on 3D, and Build 14971 includes the Paint 3D Preview app. If you open Paint from the Start menu, it's the preview that will appear. It's only available in English for now, but other languages will be made available in due course.
Next up, there's the introduction of EPUB support in Microsoft Edge. If you already use Microsoft's browser as your default PDF viewer, you can now also use it to read unprotected ebooks. Edge lets you customize the reading experience by changing the font, text size and choosing a theme -- light, sepia, and dark.
You can search for words or phrases, use Cortana to define words, and bookmark your place to pick up where you left off.
PowerShell celebrates its tenth anniversary this week and in recognition for this long service, gets promoted to become the default command shell in the new build, replacing Command Prompt. That move may not be to everyone's liking, so the good news is you can -- for now -- opt out of the change. Go to Settings > Personalization > Taskbar, and turn "Replace Command Prompt with Windows PowerShell in the menu when I right-click the Start button or press Windows key+X" to "Off".
The Get Office (Beta) app has been updated to version 2.0 to become a new hub.
Other changes and improvements in this new build include:
First introduced to Insiders in Build 14926, the experimental "Snooze" action on a tab in Microsoft Edge which provides you with a way to set a Cortana reminder on the website you are viewing is no longer available. Based on data Microsoft gathered and feedback it received, the company decided to remove it from the product and re-evaluate the feature for a future release.
The cursor will no longer be shown while inking -- Microsoft believes this makes the experience feel even more like pen on paper.
Improved reliability when using the protractor and inking in Sketchpad.
Updated some of the desktop wizards (including "map a network drive" and "extract from zip") to now be proportionally sized when moved across monitors.
Fixed an issue where Magnifier's keyboard shortcuts sometimes wouldn't work on the Lock screen.
Fixed an issue that could result in sometimes not being able to completely remove files in the Windows.old folder using Disk Cleanup.
Enabled OAuth support for Yahoo Mail accounts. This will improve sync reliability for those accounts, and provide a more secure experience in the Outlook Mail app.
Fixed an issue where trying to shut down the PC while certain Device Manager dialog boxes were open would result in the PC being stuck at the "Restarting…" screen.
Fixed an issue where, as closing multiple tabs with middle click in Microsoft Edge, the width of the tabs might change, resulting in potentially unexpectedly closing the wrong tab.
Fixed an issue where the copy link option when right-clicking a hyperlink in Microsoft Edge wasn't working.
Fixed an issue where, if you changed the size of the Microsoft Edge window, and then closed the app by closing the final tab, the next time Microsoft Edge is launched it would once again be the default size, rather than retaining the preferred window size.
Fixed an issue where pinned tabs in Microsoft Edge were not being restored.
Made a number of translation improvements, including for Chinese speakers fixing a translation error in the dialog that appears when installing multiple fonts at once, as well as one in Settings > System > Battery.
Fixed an issue where, if you already had a notification expanded in the Action Center, clicking the chevron to expand a second notification would result in it expanding then immediately closing.
Fixed an issue where preferred Start menu width might not be preserved after rebooting.
Known issues for PC include:

Navigating to Settings > System > Battery will crash the Settings app.
Using keyboard monitor hotkeys to adjust brightness won't work as expected. Desired brightness change could be done via the Action Center or by going to Settings > System > Display.
Apps such as Store, Photos, and People may launch on their own after your PC has been inactive for a period of time. To stop these apps from launching on their own, un-maximize the app before closing it.
As it has previously announced, Microsoft is working on the Windows Holographic Shell that is going to be included in the upcoming Windows 10 Creators Update. In today's flight you will see the Windows Holographic First Run app. While you will be able to launch the app and walk through the first few screens, it won't detect any hardware. This app and the Windows Holographic Shell is still under active development at Microsoft.
Photo credit: charnsitr / Shutterstock