The Guardian pulls its ads from Google and YouTube after placement next to extremist material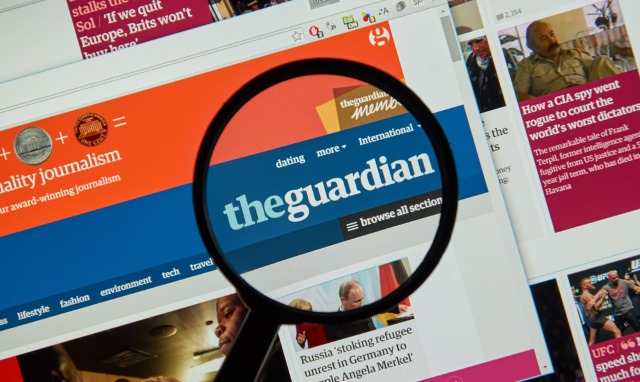 The Guardian has pulled all of its ads from both Google and YouTube. The British newspaper was unhappy to discover that advertisements for its membership scheme were placed next to extremist material.
It is understood that the positioning was accidental, but the Guardian's chief executive described the situation as "completely unacceptable". Ads appeared next to videos for a "hate preacher", American white nationalists, and other controversial content. Google's AdX, DoubleClick Ad Exchange Service, algorithms are thought to be to blame and, in a letter to Google, the Guardian seeks assurances that the problem will not happen again.
David Pemsel wrote to Google saying: "The decision by the Guardian to blacklist YouTube will have financial implications for the Guardian in terms of the recruitment of members to fund our journalism."
He goes on to say:
Given the dominance of Google, DoubleClick and YouTube in the digital economy, many brands feel that it is essential to place advertising on your platform. It is therefore vital that Google, DoubleClick and YouTube uphold the highest standards in terms of openness, transparency, and measures to avoid advertising fraud and misplacement in the future. It is very clear that this is not the case at the moment.
Google appears to be taking the Guardian's action fairly seriously, and a company spokesperson said that significant policy changes are in the pipeline:
We have strict guidelines that define where Google ads should appear, and in the vast majority of cases, our policies work as intended, protecting users and advertisers from harmful or inappropriate content.

We accept that we don't always get it right, and that sometimes, ads appear where they should not. We're committed to doing better, and will make changes to our policies and brand controls for advertisers.
In the meantime, the Guardian has called on other advertisers to follow its lead. It's calling on them to pull their ads from Google until the company "guarantees that advertising placed on YouTube will not sit next to extremist content in the future."
Image credit: dennizn / Shutterstock