Nokia Issues Massive Phone Battery Recall

Nokia said Tuesday that about 46 million units of its BL-5C cell phone battery may be at risk of overheating, and is offering to replace them free of charge.
The Finnish phone manufacturer has several companies who produce the battery, and together they have shipped about 300 million units in total. This particular recall would target those produced by Matsushita between December 2005 and November 2006.
"While the occurrence in the BL-5C batteries produced by Matsushita in the time-period specified is very rare, for consumers wishing to do so, Nokia and Matsushita offer to replace any BL-5C battery subject to this product advisory," Nokia said in a statement.
During charging, a short circuit can occur which may pose an overheating risk. So far, about 100 separate incidents have been reported, although there were no serious injuries or property damage. About four dozen recently produced Nokia phone models use the battery.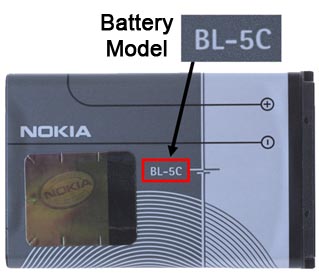 No other battery models are affected by the recall, Nokia said.
Consumers can determine whether or not Matsushita manufactured their battery during the time period by looking for the battery identification number. Once they have found that number, Nokia asks that they visit a special Web site where they can enter the code to see if it is part of the recall.