Adobe announces its new e-bookstore software

Following yesterday's big announcements in the E-paper category, Adobe this morning announced Content Server 4, server-side software for copy protecting, selling and lending eBooks for Adobe Digital Editions.
Adobe's Content Server 4 lets independent publishers, bookstores, or libraries encode, host, share and sell their eBooks. Each hosted eBook can be assigned its own permissions, allowing shoppers for example, to borrow an eBook with an encoded expiration date, or to buy one outright which can be printed or shared between devices.
The customer software, Digital Editions 1.5 is a desktop reader that can be downloaded for free. BetaNews has used Editions in the past, and like many of Adobe's latest freeware, its download and installation time is comparable to a browser plug-in. Furthermore, Adobe links to free content which is equally lightweight. For example, Don't Know Much About History, a 706 page eBook, is available as a free download and is only 2439 KB in size.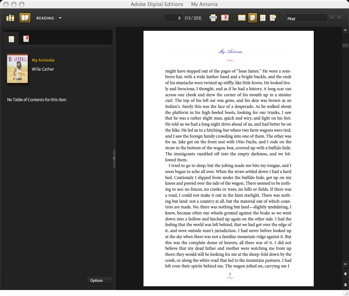 Supported formats for the software are PDF and EPUB, the XML-based open standard of the International Digital Publishing Forum which was recently added to the Sony Reader's list of supported formats. This adds yet another selling point to Sony's Reader which has lagged a bit behind its contemporaries that offer wireless connectivity.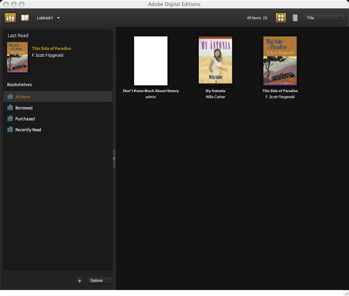 Adobe Content Server 4 will be available to publishers on September 22 for a $6,500 unlimited license. Previous versions of the software will be discontinued upon the latest version's release. It supports Windows, Solaris, and Linux and requires 1 GB RAM for operation. The upgrade to Adobe Digital Editions 1.6 will also be made available on September 22.