Finally, BlackBerry Bold to hit the US on November 4

Hoping that consumers will also be willing to vote with their dollars in two weeks, AT&T has chosen Election Day in the US as its premiere date for the BlackBerry Bold, with Android G1 phone sales already well under way by that time.
In a statement this morning, AT&T said it's preparing to sell the HSDPA-supporting BlackBerry Bold for a starting price of $299.99, exclusively through its own retail outlets on November 4.
Typically, a "delay" is defined as an interval of time that stretches out longer than one would expect. After news hit the street last June that AT&T's premiere of the BlackBerry Bold would be delayed, Research in Motion denied to BetaNews that any such delay would take place, adding that the device was on track for release in August.
It hasn't been August for well over a month now. Meanwhile, competitor Verizon Wireless is already building up momentum for the BlackBerry Storm, a full-bodied touch-screen phone with tactile feedback that many feel may already have stolen the momentum from the Bold. Though VZW has yet to specify a date for the Storm, November 4 has certainly not been ruled out...or even November 3.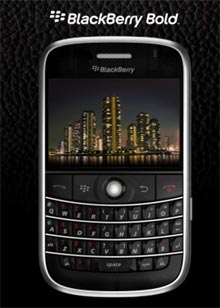 In two other major regions of the world where the Bold was slated to be introduced, it suffered setbacks. Last August, it was launched in RIM's native Canada with Rogers Wireless as its carrier. It had already been delayed due to what were described at battery issues; but after the launch, users noted what appeared to be connectivity problems on a par with, or even worse than, those perceived by early adopters of AT&T's iPhone 3G.
Then while quality of service tests were reportedly ongoing in the US, the UK edition sold by carrier Orange suffered from a suspension of sales earlier this month. There too, the Bold had been delayed for what had been described as battery issues.
In an analysis for Seeking Alpha this morning, ChangeWave analyst Paul Carton points out that while Verizon Wireless appears to have an advantage in network reliability and customer satisfaction, AT&T leads the way in market share. That trend seems to be continuing, with one survey Carton cited showing more VZW customers preparing to switch to AT&T than AT&T customers to VZW.
What could change that state of affairs? "Perhaps the new BlackBerry Storm will provide the market share jolt Verizon needs," wrote Carton. "For all of their network's great performance, they're still very much in need of a new killer phone."