EU clears Oracle + Sun: If MySQL fails, there's always PostgreSQL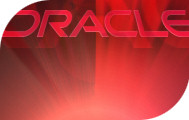 In green-lighting <!article id="1240240226">Oracle's proposed acquisition of Sun Microsystems today, the European Commission says it considered whether in doing so, Oracle would effectively eliminate the "competitive constraint" of competition from the open source field by way of MySQL, the open source relational database that <!article id="1200503144">Sun acquired in 2008. That acquisition gave Sun its first competitive database product; but Oracle already has one of the leading commercial entries.
The conclusion the Commission reached today is a surprising one, especially from Competition Commissioner Neelie Kroes just days before a planned Commission-wide job swap. Kroes had been seen as a protector of the interests of open source alternatives as a plurality. But in today's decision, the EC implied that the open source field only needed one active competitor to be relevant. If that competitor for some reason stops being MySQL, it announced, then PostgreSQL can step in and fill its shoes.
"The Commission's investigation showed that another open source database, PostgreSQL, is considered by many database users to be a credible alternative to MySQL and could be expected to replace to some extent the competitive force currently exerted by MySQL on the database market," reads this morning's EC announcement.
Postgres Software last year released its own enterprise-class database alternative, <!external href="http://www.enterprisedb.com/">EnterpriseDB, building onto its previous work with Postgres Plus. Last year, Postgres CEO Ed Boyajian made the case that Oracle's Sun buyout could end up <!external href="http://seekingalpha.com/instablog/122491-dana-gardner/8515-postgresql-delivers-alternative-for-mysql-users-wary-of-oracle-s-sun-acquisition">fracturing the MySQL community. That would be perfectly fine with Postgres, which offers EnterpriseDB as an alternative not to MySQL but to Oracle.
A second, equally surprising conclusion emerged from the EC today: Since MySQL is open source, the EC concluded, then Oracle's acquisition of its management would not necessarily mean that it would acquire the intellectual property of the database. Thus open source developers outside of Oracle could feasibly pick apart the remains of MySQL, even if Oracle were to stop producing it, and make it into something else that's potentially as competitive.
Or as the EC put it in its announcement today, "In addition, the Commission found that 'forks' (branches of the MySQL code base), which are legally possible given MySQL's open source nature, might also develop in future to exercise a competitive constraint on Oracle in a sufficient and timely manner."
The Commission may have been referring indirectly to MariaDB, a derivative of the MySQL 5.1 codebase under development by former MySQL co-founder Michael Widenius. That derivative now also includes a storage engine plug-in called XtraDB, which replaces MySQL's InnoDB storage engine -- a component that <!article id="1240345051">Oracle acquired way back in October 2005.
Widenius' apparent mission: Make his database a completely transparent replacement for MySQL, but that's also independent of anything that could eventually, even partly, be considered Oracle's IP. Last December, in a last-ditch effort to block the merger and, in his view, save a chunk of the Internet, Widenius pleaded with Internet users to make their voices heard, as part of his Save MySQL effort. He claimed at the time that the effort was responsible for some 10,000 letters sent to the EC, 99.3% of which were in opposition to the deal.
"Oracle is the company that has the biggest market share in revenues for databases in all customer markets/segments," <!external href="http://monty-says.blogspot.com/2009/12/help-keep-internet-free.html">Widenius wrote at the time, entitled, "Help keep the Internet free." "MySQL is the database with the highest number of installed units in all markets (except in the high enterprise market where it has only a medium size unit share). If Oracle were allowed to buy MySQL then Oracle would almost be in a monopoly position in many market segments."
Sadly for Widenius, his MariaDB brainchild may have been the undoing of Save MySQL. The Commission apparently concluded that projects like MariaDB are healthy enough to sustain the competitiveness of open source against Oracle, even in the absence of MySQL. In the EC's view, open source only needs one competitor -- as though rather than a unified community, it's a single corporation.
The EC also concluded that with respect to Java -- Sun's other principal product -- a sufficient oversight body of independent developers is already in place to provide the checks and balances necessary against any attempt by Oracle to restrict the licensing for Java developers.
In response to today's news, Oracle has planned something of a celebration. On January 27 (since no one else at Oracle had anything planned that day, apparently...no other big premiere to attend, for instance), CEO Larry Ellison has planned a five-hour event at its Redwood Shores headquarters, where the company says he will unveil his completed "industry-in-a-box" strategy for hardware, middleware, and software.