Will you buy an Apple iPad?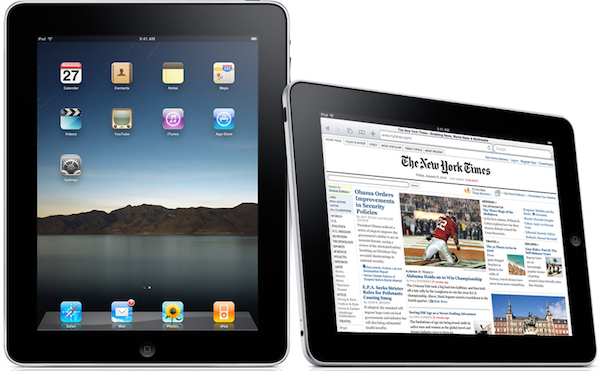 After months -- years, really -- of rumors, <!external href="https://betanews.com/article/Here-it-is-Apples-iPad/1264617427">Apple has unveiled its slate computer, the iPad. Apple says that two models will be available, one within 60 days, with Wi-Fi. The other will come within about 30 days later, with Wi-Fi and 3G. Will you buy one? That's a question I ask you to offer in comments.
Some quick details: The iPad uses an Apple 1GHz processor, packs a 9.7-inch LED display, weighs 1.5 pounds, is one-half inch thick and runs iPhone OS. Apple claims battery life up to 10 hours. The iPad will run most of the applications currently available from the App Store. The device supports iTunes store and Apple's new iBookstore for ebooks. Most of the features will be familiar to iPhone and iPod touch users, although there are numerous improvements to the user interface (changes I would like to have seen in Mac OS X 10.6 "Snow Leopard" instead).
Pricing is key. The iPad will be available in six models, based on storage capacity and connectivity. Three Wi-Fi (802.11n) iPads: 16GB ($499); 32GB ($599); 64GB ($699). Three Wi-Fi and 3G iPads: 16GB ($629); 32GB ($729); 64GB ($829). AT&T will provide 3G wireless for $30 a month with no contractual obligation.
<!image id=4447 center>
The iPad is perhaps the most hyped gadget ever. The hype raised expectations right into orbit. Has Apple met them? That's a question I'll tackle in a future post, but I ask your reaction now. I've provided some quick pics of the device and here is a <!external href="http://www.apple.com/ipad/#video">link to Apple's introductory iPad video.
I'll say three things:
Apple was right to offer one model for under $500. It's the magic price for iPad to sell well, if it ever will. Still, for the 3G, users will fork out an additional 30 bucks a month.
I have no plans to buy an iPad. The user interface is cool, but I don't see the value spending so much for functionality that a good smartphone and laptop satisfies. Maybe I'll feel differently after seeing one in an Apple Store.
For all respective purposes, Apple today released larger versions of the iPhone (with 3G data) and iPod touch (with Wi-Fi only).
<!image id=4449 center>
Now please tell everyone what you think -- in comments. I'll collect the best reader responses and put them together as a separate post.