Apple iPad and first iPad-specific app hit stores on April 3

Apple's iPad, which was unveiled at the end of January, will be available in US retail on Saturday April 3, the company announced today; and pre-orders will begin on March 12.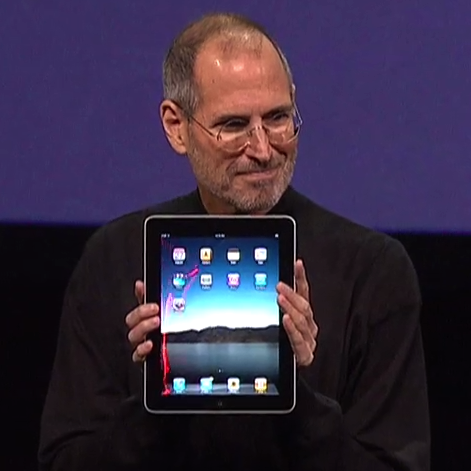 The first iPads available will not be equipped with 3G radios, and will be Wi-Fi only, these models go for $499 for 16 GB, $599 for 32 GB, $699 for 64 GB. The AT&T 3G-enabled models will be available in late April for $629 for 16 GB, $729 for 32 GB and $829 for 64 GB. At that time, the device will also launch internationally in Australia, Canada, France, Germany, Italy, Japan, Spain, Switzerland, and the UK. More countries are expected to follow later this year.
An important part of this launch will be the availability of iBooks, the first app designed specifically for iPad (and a recycled Apple trademark) The free application turns the iPad into an eBook reader, and comes with the built-in Apple iBookstore, which is an obvious competitor to Amazon's Kindle Store and Barnes & Noble's eBookstore.
Though the iBookstore is expected to only support ePub formatted books at first, publishers have already begun to take advantage of the iBooks application. This week Penguin Books gave a rather compelling presentation in London which showed off some of the company's ideas which trump other eBook offerings by adding a veneer of interactivity. Travel guides from Penguin, for example, include the ability to create trip itineraries and link to GPS maps; children's books respond to the accelerometer or act as infinitely re-useable coloring books.
Other publishers are in the iPad game as well, unfortunately with a lot less to show off than Penguin. When the iPad launched in January, Apple said HarperCollins, Simon & Schuster, Hachette Book Group, and Macmillan were all partners in the iBookstore. At the end of February, Macmillan introduced Dynamicbooks, the company's burgeoning line of online interactive textbooks. The company only has 11 titles available now, but expects more than a hundred by next Fall.
The company said it would reach out to Apple about creating iPad-formatted Dynamicbooks, but there is no evidence that Macmillan will be launching with anything other than standard ePub books.