RIM approaches the edge: BlackBerry needs a reboot, fast

Is the BlackBerry beginning to go bad?
It's becoming increasingly difficult to ignore the rising volume of speculation that the smartphone that started the smartphone revolution may be moving into a bit of a middle-aged funk. The share price of BlackBerry maker Research In Motion took a hit Thursday after the company reported lower-than-expected earnings for the last quarter. Although bottom line revenue rose by 37% and the company added 4.9 million subscribers globally, the numbers failed to meet expectations and spawned growing concern that RIM's best days may be behind it.
The famously secretive company will understandably not admit anything is amiss. But I'm not famously secretive, so here goes: The BlackBerry platform is under increasing threat from newer and, frankly, more exciting offerings from Apple and Google and its partners. I'll admit I'm a little biased here. As a Canadian who lives barely an hour's drive away from RIM's global headquarters in Waterloo, Ontario, I feel more than a little sadness that this national icon, long the symbol of can-do Canuck tech, is under threat.
Although Palm purists who still worship at the altar of Treo will forever claim the fallen PDA maker brought the first successful smartphone to market (three word to Palmies: Get over it), it was RIM's BlackBerry that started the on-the-go-e-mail revolution just over a decade ago. Its platform was, and still is, robust enough for businesses to buy in aggressively, and indeed enterprise support remains a key pillar of RIM's success. Companies love their Berrys because they continue to offer the kind of iron-clad-secure messaging that no other device, vendor, or platform can touch.
A very different context
If only the world hadn't changed around RIM in the interim. If the story were still about messaging, RIM's dominant market share wouldn't be eroding, and Apple's iPhone wouldn't be threatening to take over the crown. Unfortunately for RIM, messaging is no longer the only criteria for enterprises or, increasingly and especially, consumers. No matter who's doing the buying, applications now drive the smartphone agenda.
And it's here where RIM continues to get its clock cleaned.
Apple's 150,000-and-growing iPhone apps will be soon joined by a similarly fast-expanding group of iPad titles. Google's Android Market just topped 30,000 apps and will continue to grow, thanks to strong vendor/carrier partnerships and extensive marketing. BlackBerry App World was late to the party, launching a year ago, and has struggled to get to less than 3,000 titles. Marketing, inconsistent at the best of times, is virtually invisible now.
In fairness to RIM, sheer numbers aren't as meaningful as Apple and Google would have us believe. No one could possibly download and use every last app. Apple's huge numbers are bolstered by the kind of silly titles -- often related to sometimes-embarrassing bodily functions, the consumption of beer, and simulated animal sounds -- that add little value beyond party conversation. And like the mega-supermarket with so much choice that the average consumer spends twice as much time wandering the aisles before giving up in frustration, there's such thing as too much choice.
But to consumers who are rapidly taking over from enterprises as those who define the mobile agenda, none of this matters. All they know from the figures is that Apple and Google are hot, RIM is not, and they'll be bypassing the BlackBerry the next time they head into the store for an upgrade.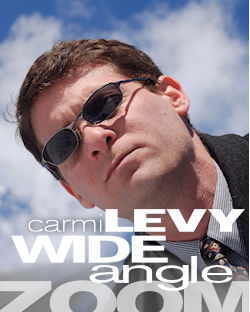 RIM has faced adversity before. In 2006, as consumer interest in smartphones grew, the company introduced the Pearl and, in doing so, began a successful extension of the formerly sober enterprise-only brand into the consumer space. Though more than half of all BlackBerry devices are now purchased by consumers, their basic design remains tied to legacy hardware and software. If the Pearl was good enough for mainstream consumer adoption in 2006, its still-similar descendents are woefully outclassed by competing designs now on the market. The world moved on, but the BlackBerry seemingly did not. To close the gap, here's what RIM needs to do:
Ditch its legacy operating system. The BlackBerry OS has evolved mightily to support a full range of services never envisioned a decade ago. But like a 1962 Volkswagen Beetle with a bigger engine, wheels, and brakes, the underlying architecture just can't keep up. And, no, v5.0 of the OS won't cut it. It's an evolution, whereas RIM needs a revolution.
Toss the damn browser. Now. The BlackBerry's built-in browser is, hands down, the worst piece of mobile code. Ever. RIM bought Torch Mobile last year to supposedly fix the problem. Time's up. Deliver something now, because the longer it takes, the more frustrated subscribers become.
Focus on developers. BlackBerry's development environment gives programmers grey hair. While competitors invest resources in making life easier for coders, RIM admits it still has a ways to go in this area. The company must bet the farm on rebuilding its developer ecosystem.
Go multitouch. We all know the Storm, RIM's first touchscreen device, was an unmitigated disaster; and the Storm2, while better, failed to erase our collective memory. A new OS should clear the decks for hardware designs more akin to 2010 instead of 2000.
Skip a generation. With the market focused on fleshing out 3G offerings, RIM should be pedal-to-the-metal on a 4G BlackBerry. On second thought, not a 4G BlackBerry. But an entire line of 4G BlackBerrys. Across-the-board availability will leapfrog RIM back into the position of market leader. Right now, it's just following.
Hug your carriers. In Verizon's eyes, RIM could once do no wrong. The carrier's retail outlets brimmed with gleaming BlackBerry devices right at the front of the store. Not anymore. Now, it's an all-Android shop, with RIM relegated to the dusty corners. Apple and, now, Google have proven the value of strong, deep carrier partnerships. It's time for RIM to stop relying on its legacy market position and aggressively court carrier/partners. They are, after all, the key to RIM's future.
RIM was once the lean, mean driver of the then-nascent smartphone market. It set the agenda and helped businesses and consumers alike understand the value proposition of these then-new devices. These days, it's a follower, and its momentum won't last forever. Nothing short of a radical rethink will change its current trajectory.
---
Carmi Levy is a Canadian-based independent technology analyst and journalist still trying to live down his past life leading help desks and managing projects for large financial services organizations. He comments extensively in a wide range of media, and works closely with clients to help them leverage technology and social media tools and processes to drive their business.